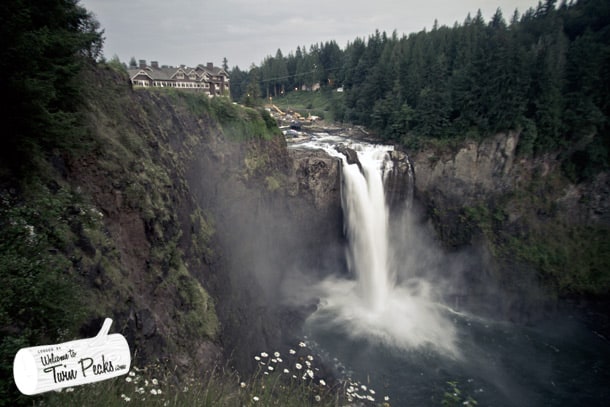 Established in 1927, The Great Northern hotel is located slightly north of Twin Peaks, west of Highway 21 and just below the base of Black Lake. With this keepsake hotel keychain, hand-carved and reclaimed from the Packard Mill's leftover wood*, you'll never forget your stay in one of the 102 rooms of Benjamin Horne's beautiful retreat with its breathtaking views of the Whitetail Falls.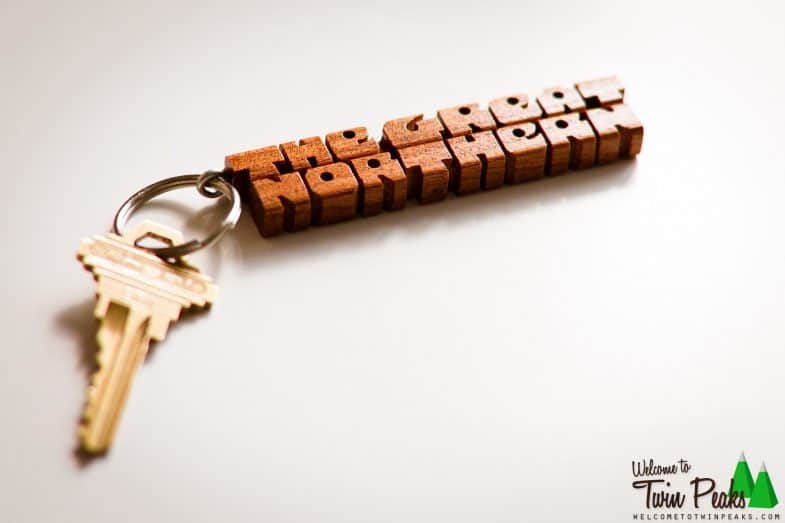 Hand-carved in the U.S. from high-quality mesquite and walnut wood (*not really gathered from Packard Mill leftovers)
Reads "The Great Northern" and measures about 3″ by 3/4″ (size varies)
Keychains keep their natural color; slight color and grain variations make every single one unique
Finished with three coats of clear lacquer
Comes with a key ring attached: use it with your set of keys, as a zipper pull or attach it to your backpack
Wrapped in plastic
Shipping within the USA is $3.00, and $4.00 to the rest of the world (or free worldwide if you order 3).
NO Douglas firs were harmed in the making of this product!
Unfortunately, The Great Northern Hotel souvenir shop has sold out of these! Leave a comment if you would like to see them return.