Directed by David Lynch stickers let you add the 'bizarre' to your everyday objects and surroundings.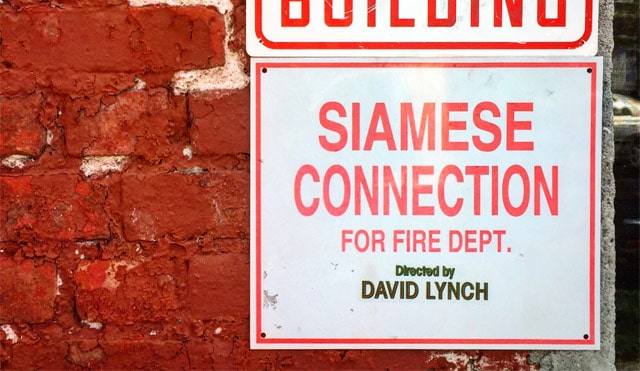 Siamese Connection… directed by David Lynch!
Does your life need more David Lynch? Put a sticker on the cover of your secret diary and pages may start to disappear. Stick one to your front door and you might start finding VHS tapes on your porch. Apply a sticker to the trunk of your car to warn drivers you're on a joyride with Frank Booth. Put Directed by David Lynch stickers on your laptop, bicycle, window, notebook, locker, cans of creamed corn, damn good coffee machine, or simply in the middle of your television screen while binge-watching Twin Peaks! In any case, Welcome to Twin Peaks is not responsible for the wonderful and strange consequences.
A spin-off of the Directed by David Lynch t-shirts, these stickers measure 4.59″ by 1.41″, have durable UV lamination and transparent spacing around the letters.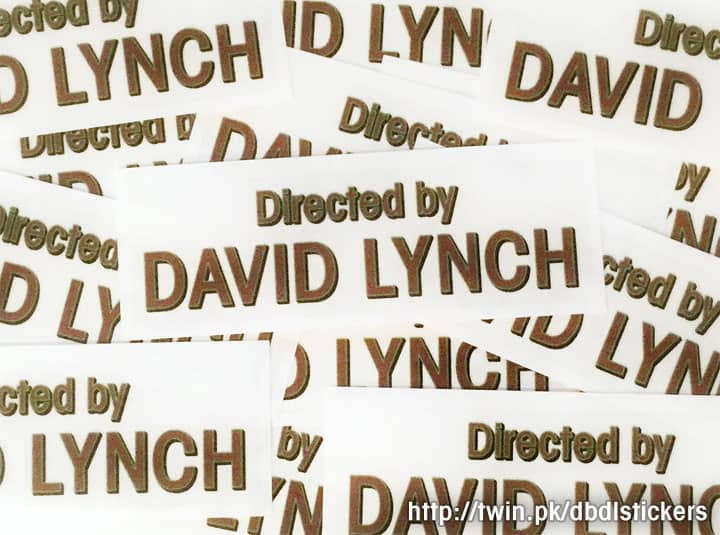 Shipping within the U.S.
Order by noon (ET) on December 20 for arrival before the 25th.
5-PACK ($8): pay for 3, get 2 FREE!
10-PACK ($12.50): pay for 5, get the other 5 FREE plus free shipping
Worldwide shipping
5-PACK ($9.50): pay for 3, get 2 FREE!
10-PACK ($14.25): pay for 5, get the other 5 FREE plus reduced shipping
Please verify your mailing address before completing the payment.
Want a whole lot more? Please get in touch.
Please share your pictures of where the stickers end up in the comments, and/or on Instagram with the #DavidLynch tag!