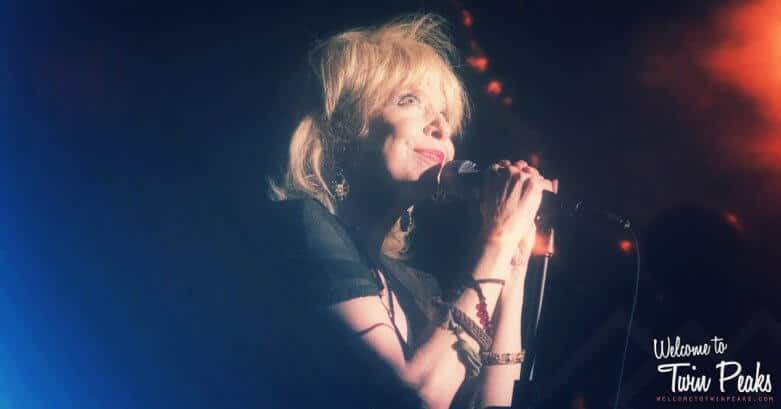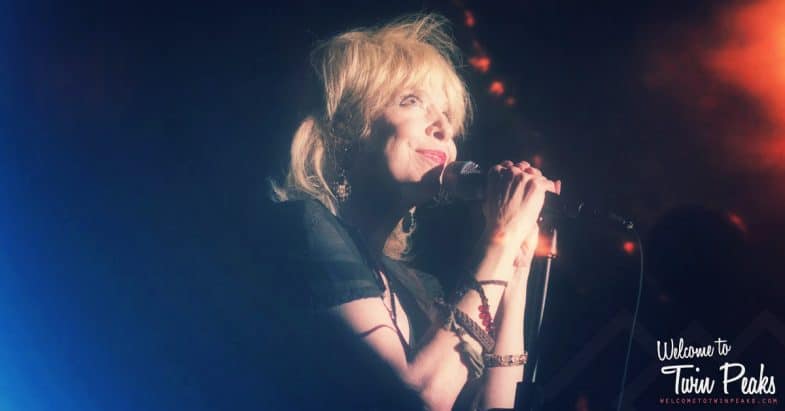 Julee Cruise has a new song out and it certainly has that ethereal Twin Peaks vibe.
"Animal" was written and recorded by King Dude from Seattle, and the Roadhouse singer performed the dream pop song live for the first time at the 2016 Twin Peaks Fest in North Bend, WA. On the B-side of the split single, King Dude sings "Rockin' Back Inside My Heart," originally written by David Lynch and Angelo Badalamenti for Julee Cruise's "Floating Into The Night" album and featured in the devastating Episode 14 of Twin Peaks.
You can stream both songs below, and pre-order the limited edition 7″ (available in 4 different colors) which will be released by Not Just Religious Music on September 8, 2016.
UPDATE: The song has been added to the Nighttime at the Roadhouse Spotify playlist.
Julee Cruise & King Dude Sing Each Other's Songs For You