Oops! No results, try changing your search!
Mark Frost has just announced an upcoming, new edition of The Secret Diary Of Laura Palmer as "discovered" by David Lynch's daughter, Jennifer Lynch. It will be released in the Fall of 2011, and include a new foreword by Mark and David. Worth looking forward to, even if you already own the original edition (twice… like me). And maybe they've found some of those missing pages in the meantime?
UPDATE: You can now pre-order the 2011 edition.
From Wikipedia:
The Secret Diary of Laura Palmer is a 1990 spin-off novel from the television series Twin Peaks by Jennifer Lynch. Lynch, then aged 22, is the daughter of series co-creator David Lynch. It was published after the airing of the first series, but before the second. (…) Lynch says she was told by her father and Mark Frost, co-creator of the series, to "be Laura Palmer," and that she "knew Laura so well it was like automatic writing." The book reached number four on the New York Times paperback fiction best seller list in October 1990, though some US book stores refused to stock it due to the graphic content. It was published in the UK by Penguin Books in November 1990. Entertainment Weekly said it was "gratifyingly faithful to the spirit of Peaks."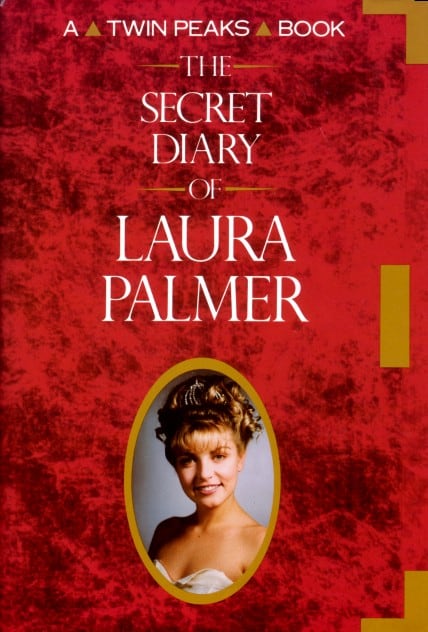 You can still find the original edition on eBay: