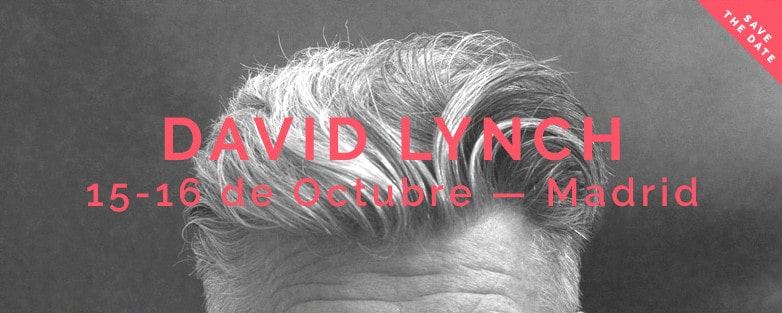 Rizoma just released a documentary short on David Lynch's visit to Spain for the Rizoma Festival Trans-edition in Madrid back in October 2013. The 14-minute video covers the highlights of his attendance, including his unexpected encounter with Pedro Almodóvar, who sat in the audience, and an improvised appearance at a public secondary school just because the teacher invited the director during an earlier Q&A.
Rizoma Presents: David Lynch In Madrid / Rizoma Presenta: #LynchenMadrid
Here are some of my favorite moments from this Rizoma Fest documentary.
David Lynch on the duality in many of his films:
"I have always liked this thing called the doppelgänger, the other side. Two sides to things. I don't know why. It comes with the idea and it gives me a good feeling."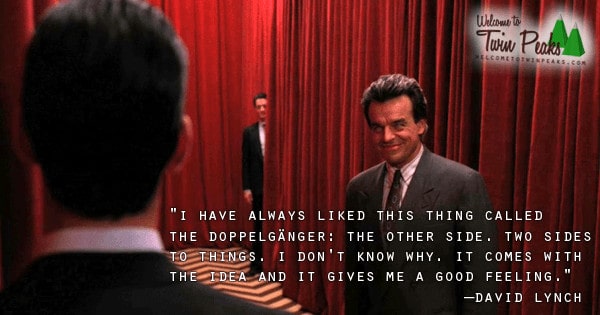 When asked "Hay banda or no hay banda?", a reference to the fantastic Silencio scene in Mulholland Drive:
"The answer is: maybe both."
When introducing the screening of Eraserhead:
"They asked me to introduce this film tonight and I was thinking, I don't believe I ever introduced one of my films before. And I think the reason is: I wouldn't want to say something
that would ruin the experience for you… But I can tell you that Eraserhead is my first feature film."
And of course, these two guys in the audience at the Filmoteca Española. Especially the left one really does look like Dr. Jacoby.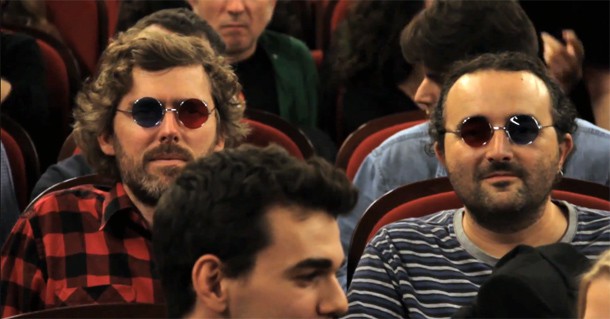 "The people in Spain are filled with life. Very gracious and fun-loving. Loving the arts. And partying. It's a great feeling!"
BONUS: Not included in this documentary but also at the Rizoma Fest, Welcome to Twin Peaks community member Mariana asked David Lynch point-blank about a possible 3rd season of Twin Peaks…
David Lynch Master Class At Rizoma Fest/TAI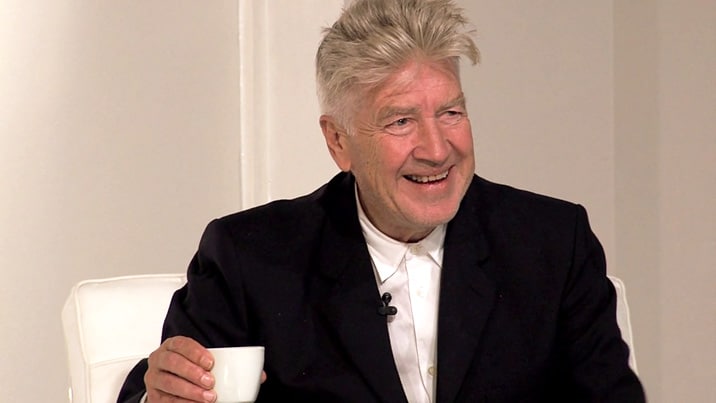 UPDATE (May 2014): As part of the Rizoma Fest in Madrid, David Lynch gave a "Masterclass" to a select audience at TAI (Escuela Universitaria de Artes y Espectáculos). Here's Sharis Franky's video report of the event set to an appropriate soundtrack.
A selection of David Lynch quotes from this video:
"I live in Hollywood and I love Los Angeles in Hollywood. I love it because I love the light. I have a feeling of freedom in Los Angeles."
"I hate improvisation, mostly. I follow the screenplay because those are the ideas that come. The screenplay is a chance to organize your ideas. Happy accidents can happen when you're working and a thing can come out, and you say: 'Oh, this is such a blessing!'"
"Never saw any Buñuel films."
"I love surrealism. And I love absurdity. But I love many other things too. And the cinema can hold the all of things. So it can go surreal, it can go into a love story, it can go into a crime story, a mystery, all in the same film."
"Cinema will never die. Painting will never die. Photography will never die. It just changes."