We went a bit overboard with the Christmas tree decorations at the Recspec headquarters this year.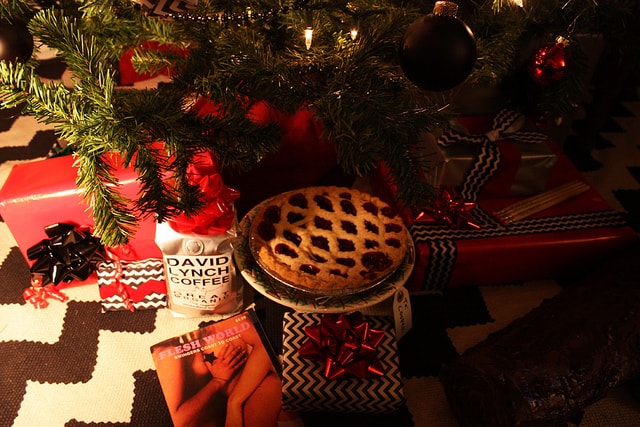 Overboard?
Nonsense! Every Twin Peaks fan in the world would want to spend Christmas with you guys!
Recspec is an Austin-based graphic and web design studio headed by Laurel Barickman and David Milner. Obviously, they're both huge David Lynch and Twin Peaks fans. "It was a lot of work," Laurel said, "and all I'm really hoping for is to make a few people smile. Then it's worth it!"
Do you have any Twin Peaks-themed decorations in your Douglas fir this year?
A Very Twin Peaks Christmas