There's no better way to kick off the new Fan Fiction Fridays on Welcome to Twin Peaks than with the winner of our writing contest, as selected by Mark Frost and then determined by a public voting round in which more than a thousand Twin Peaks fans participated. The honor goes to Matt Latterell for his poignant Carrie Page story! Matt will receive a framed Twin Peaks: The Final Dossier book jacket autographed by Mark Frost, courtesy of Flatiron Books in New York City.
For those who missed out on entering, keep those ideas percolating! Another opportunity will arise…
The fan fiction below was submitted to Twin Peaks: The Fan Dossier, a writing contest hosted by Welcome to Twin Peaks with the support of Flatiron Books and Mark Frost. A new entry is shared every Fan Fiction Friday.
---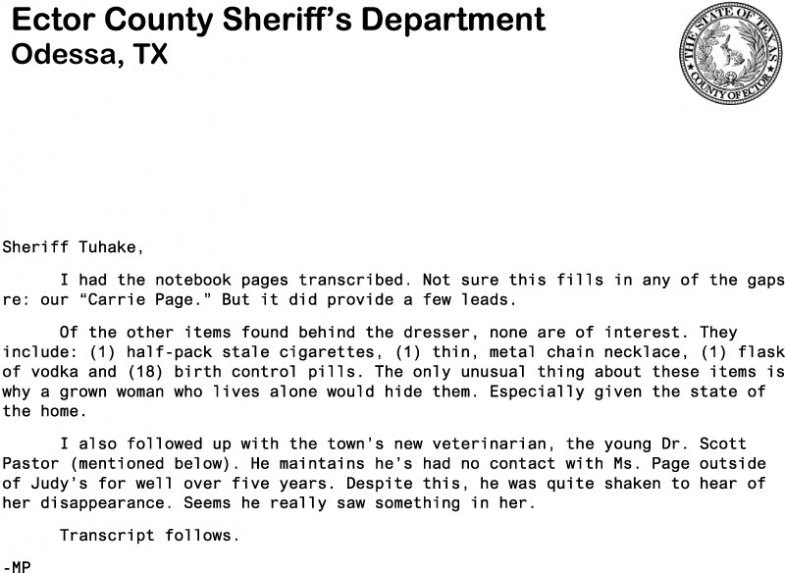 ---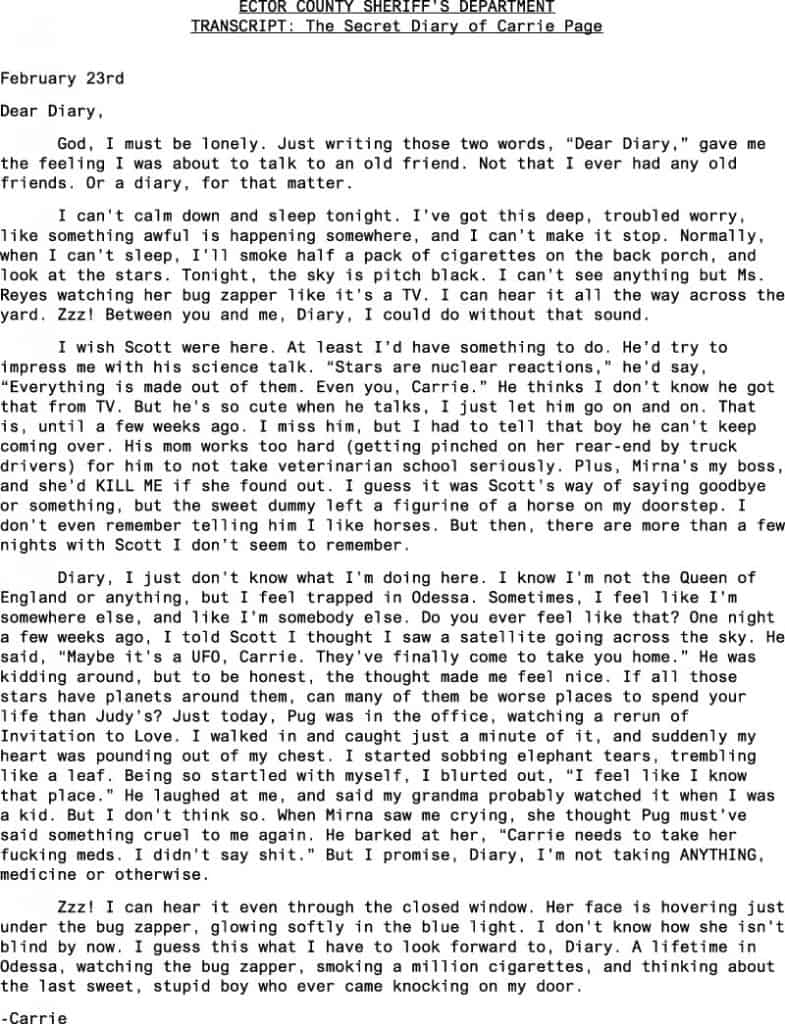 ---
Scans of Carrie's actual diary pages…