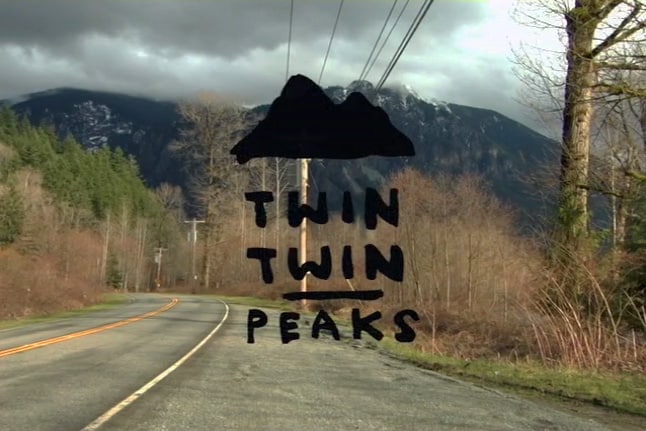 A third season of Twin Peaks without the involvement of David Lynch and Mark Frost?
"Get out of town!" most of you would yell. Nevertheless, there have been numerous attempts at picking up where the original creators they left off: Matt Haley's graphic novel, live improvisational theater in NYC, plenty of fan fiction (UPDATE: check out Enter The Lodge)… and a film based on it.
Twin Twin Peaks is a Twin Peaks fan film based on a 40-page fan fiction script written by the Third Season Project, a group of 13 fans "who wanted to continue the narrative of Twin Peaks after the television show's abrupt cancellation in 1991." The fan-acted and fan-produced film is an adaptation of the group's single completed script, episode 30, and was shot on location in North Bend, Snoqualmie and Poulsbo, Washington.
Twin Twin Peaks premiered at the Seattle Art Museum during the 2009 Twin Peaks Fest. Today, nearly five years later, it gets another screening as part of The Redo Series: Outsider Remakes and Remixes of Popular Films at Holocene in Portland, Oregon. The entire evening will be Twin Peaks themed, with Rachael Jensen and Matt Carlson performing the songs of Twin Peaks and visuals provided by Jodie Cavalier.
Venue: Holocene, 1001 SE Morrison, Portland 97214, OR
Date: Tuesday, January 14 2014 starting at 9:30 PM
Tickets: Free
Twin Twin Peaks
UPDATE: The film itself can now be watched online.
Here's the Twin Twin Peaks trailer: