Anita K. Dunning-Rehn is a longtime Twin Peaks fan and you can easily tell by her Mini Cooper with the AGT DLE vanity plate. A few weeks ago, Anita placed an order for this cardboard Dale Cooper standee from the official merchandise store.
But last Friday, much to her surprise, Showtime sent her… a Dougie Jones stand-up! Which is not even available on their site!
"I found this guy today just standing by my car. He wouldn't leave. I had to bring him home."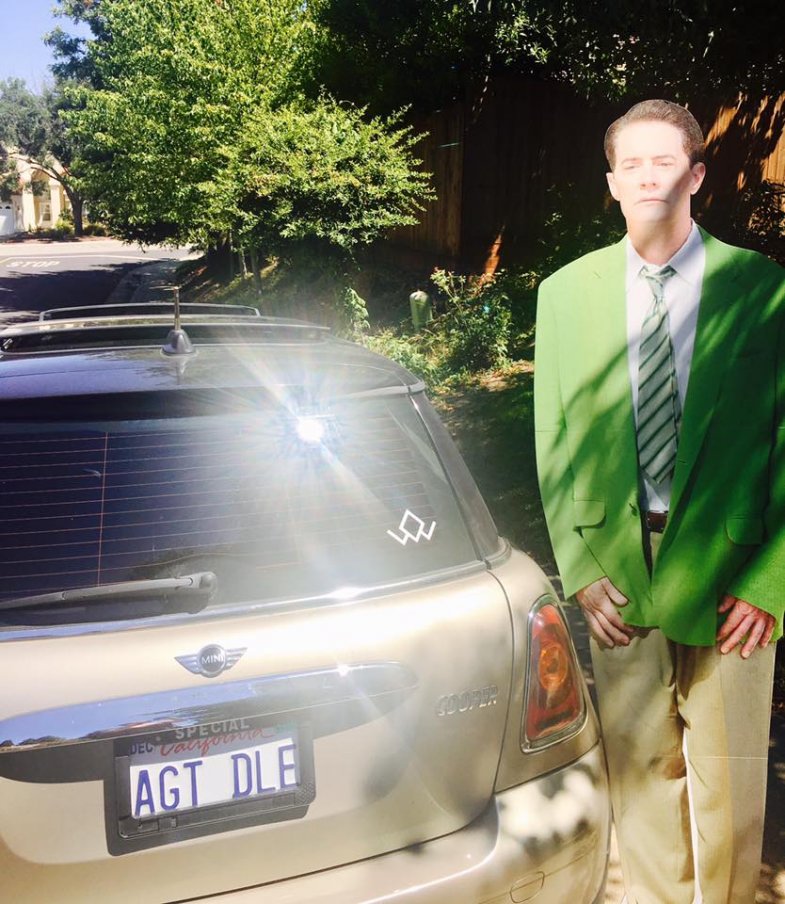 So that's how Showtime's president must have felt when he ordered 18 hours of Dale Cooper, and David Lynch and Mark Frost created Dougie Jones instead.
Now, loving the mysterious mix-up so much, Anita gave Dougie two rides.
Road trip! Road trip!
"Um, no Dougie. I don't think that's a good idea. I'll drive."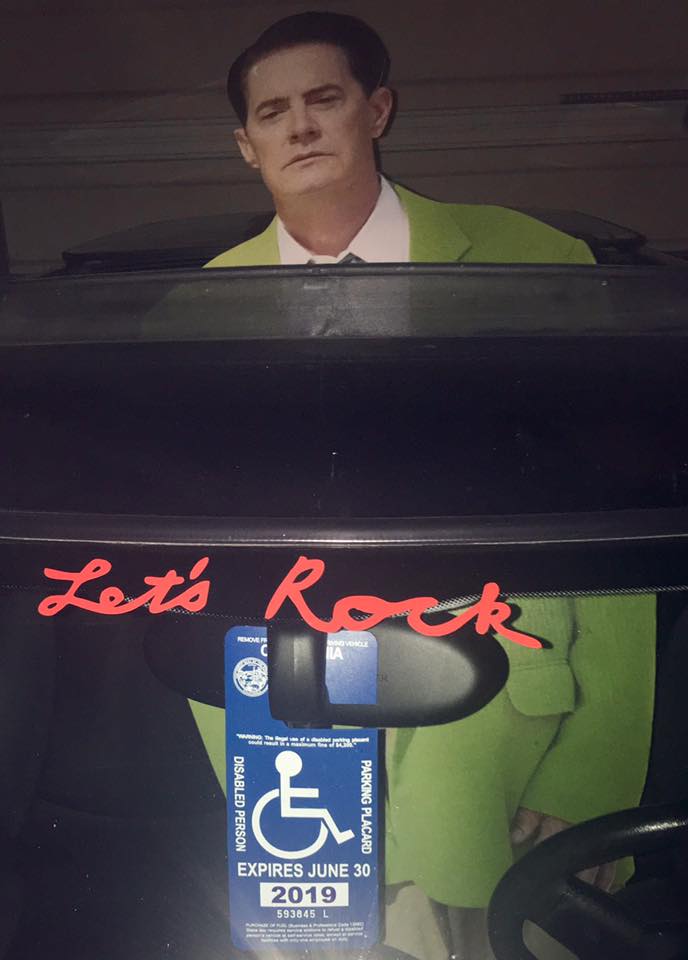 Mount Shasta in the background. No private jets.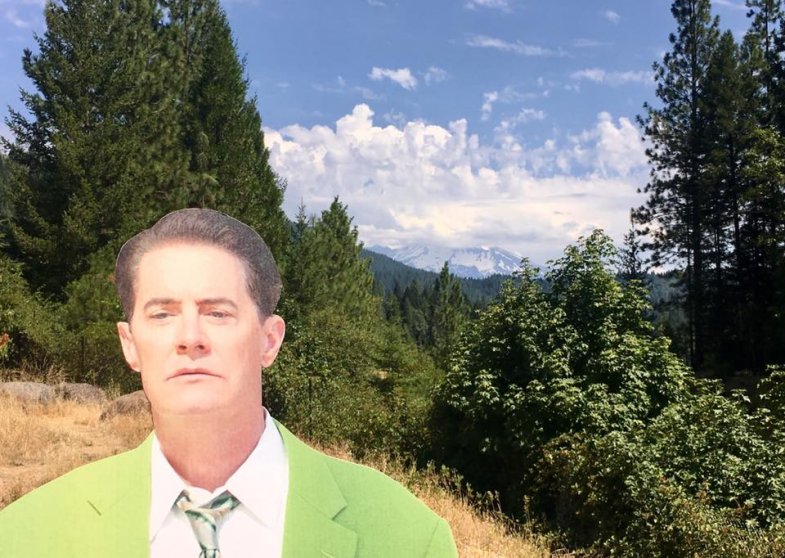 Smell those trees!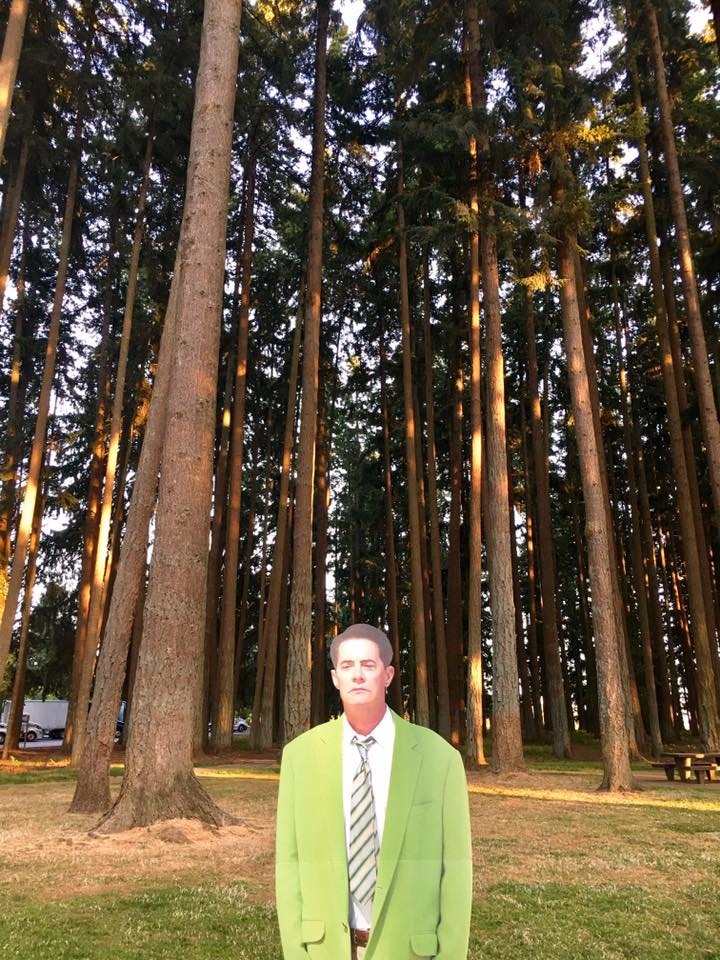 "Is the men's room locked?"
"We meet again, Evolution of the Arm!"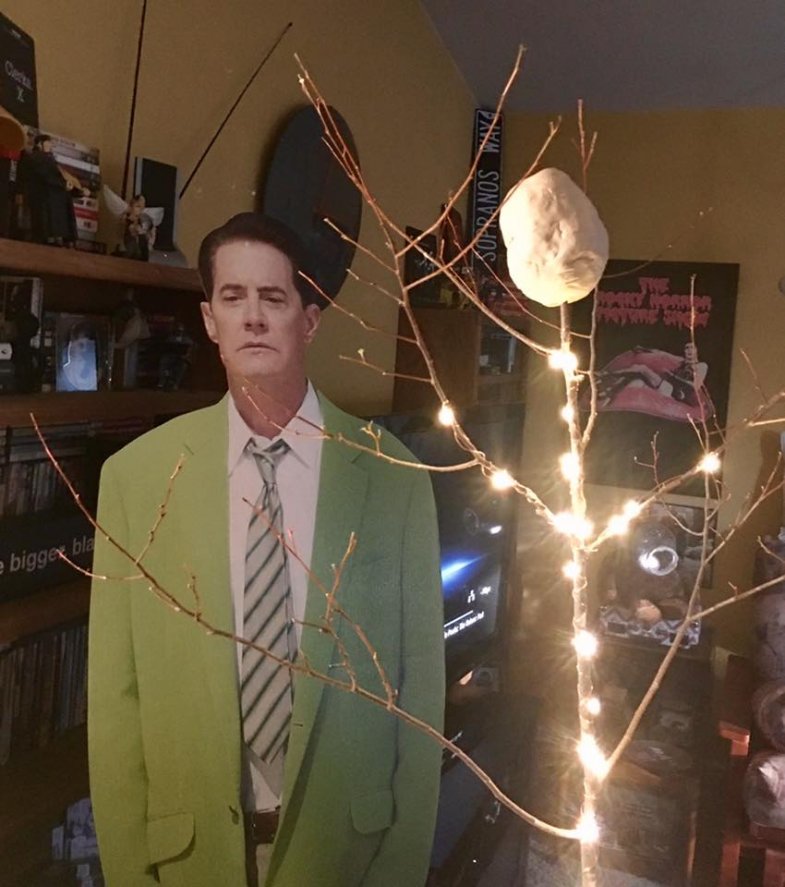 Just what Mr. Jackpots needs! A clean place, reasonably priced.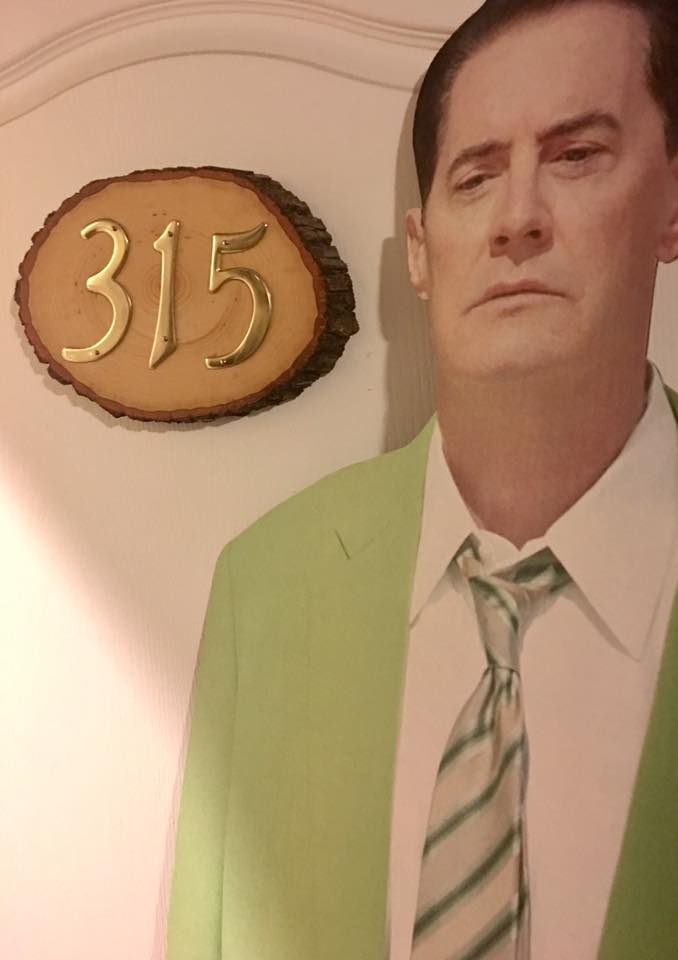 Goodnight, Dougie! We'll leave the cowboy light on.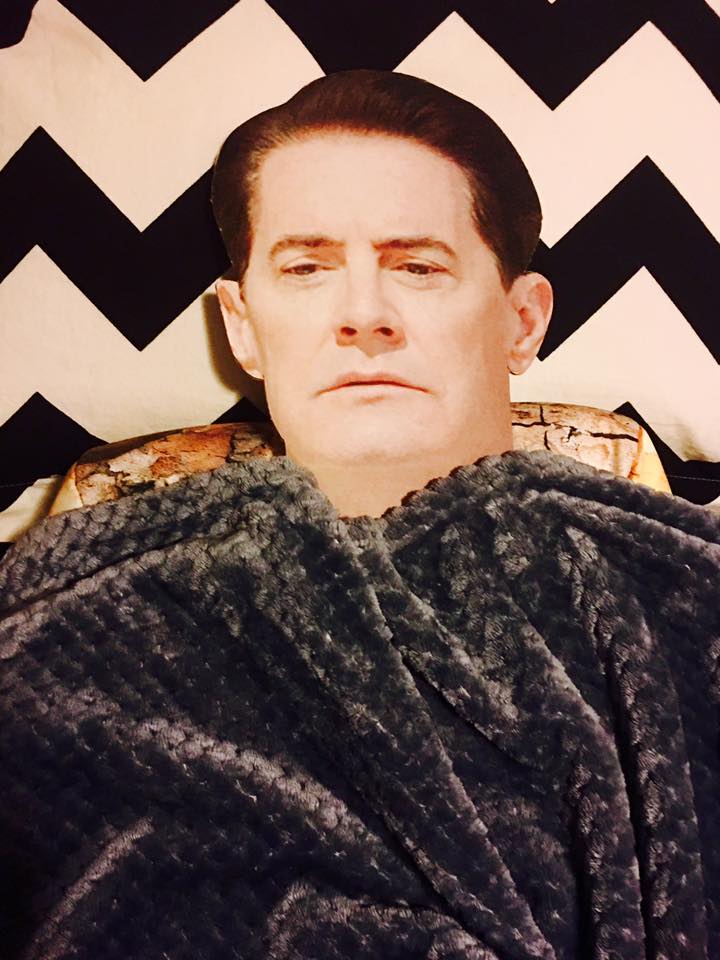 Anita is currently giving Dougie another ride to the 2017 Twin Peaks festival, so stay tuned for part two of his adventures.