Killer Bobblehead is arguably the scariest bobbing head doll in the world of collectible toys! This nodding doll can talk and will randomly scream things at you like: "I'll catch you with my death bag" and "Fire walk with me." Does not require batteries, but reacts frantically to the presence of creamed corn.
This unofficial Twin Peaks toy prototype is currently available as a t-shirt design only, but maybe we should run a Kickstarter campaign one day and try to make Killer Bobblehead a reality?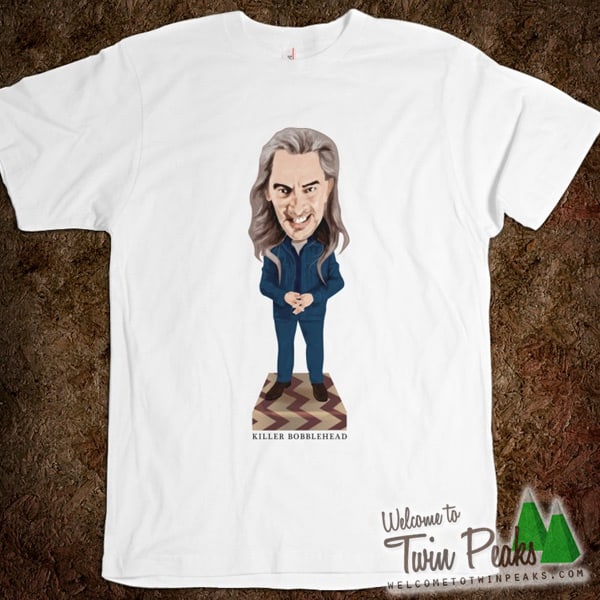 » Purchase the Killer Bobblehead t-shirt (available on tons of different t-shirts styles and colors).