I'm deeply saddened to report that 'Little' Jimmy Scott has passed away yesterday, June 12, 2014 at age 88. This post will be updated throughout the day with tributes to the legendary jazz singer.
Meanwhile, have a look at an earlier Tribute To Jimmy Scott's Sycamore Trees and enjoy his appearance as the Black Lodge singer (credited as (as James V. Scott) in the final episode of Twin Peaks. Definitely one of my favorite moments in the whole series.
"David Lynch saw me and wanted to use me. He said he liked my aura. I didn't understand the storyline at all. He had me in a dark room, in a suit and bow tie singing to a dwarf (laughs)."
—Jimmy Scott to Double J.
Sycamore Trees
By David Lynch (lyrics) & Angelo Badalamenti (music). Included on the Twin Peaks: Fire Walk with Me soundtrack.
I got idea man
You take me for a walk
Under the sycamore trees
The dark trees that blow baby
In the dark trees that blow

And I'll see you
And you'll see me
And I'll see you in the branches that blow
In the breeze,
I'll see you in the trees
Under the sycamore trees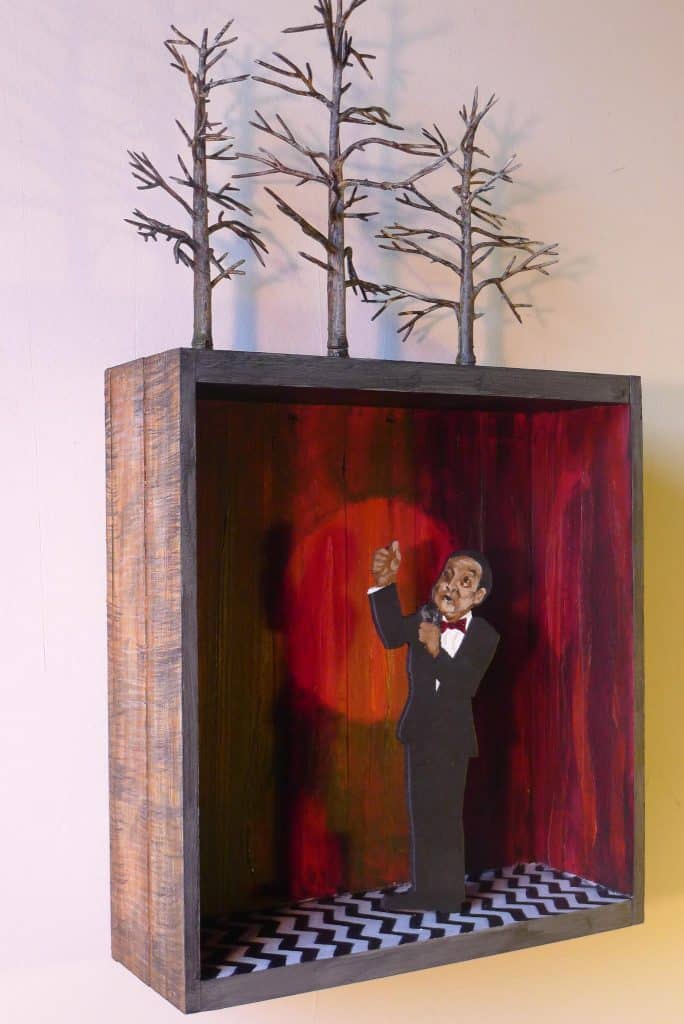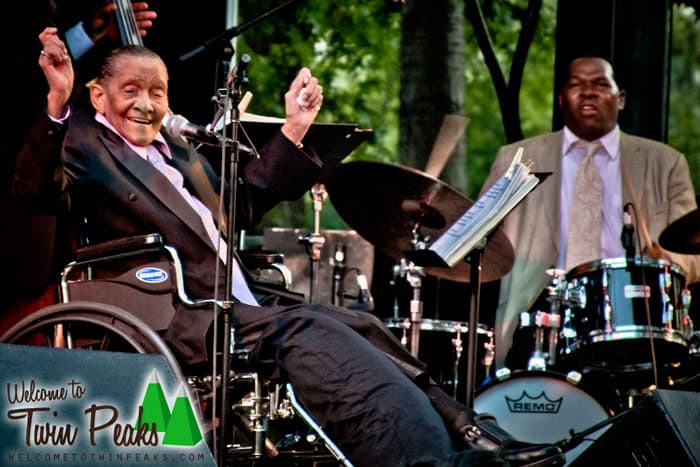 Jimmy Scott on "Sessions At West 54th St." (August 21, 1998)