A pair of rare, offset lithographic prints by David Lynch are currently on auction. What makes these surreal pencil drawings part of film history is that they helped the debuting filmmaker fund "Eraserhead" back in 1973. They were sold cheaply, somewhere between $2 and $10, so Lynch could purchase more raw film stock in order to complete his cult classic in the making.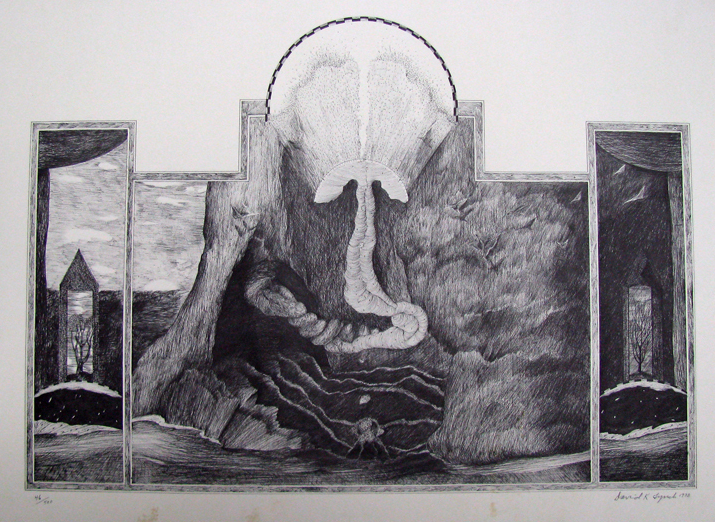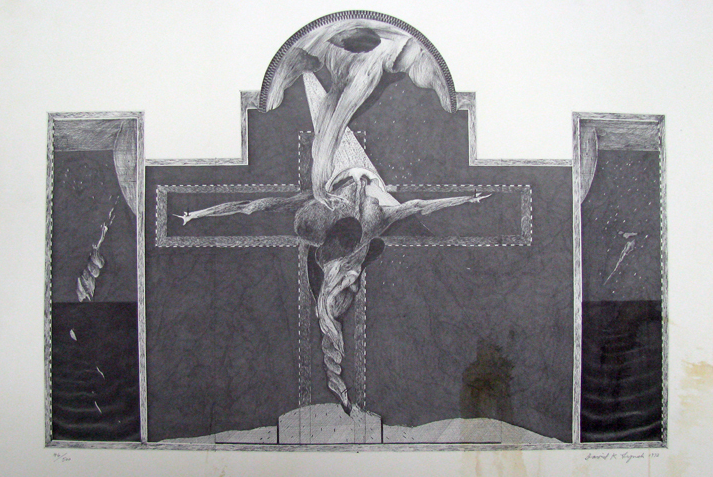 David K. Lynch signed the print being number 46 of 500.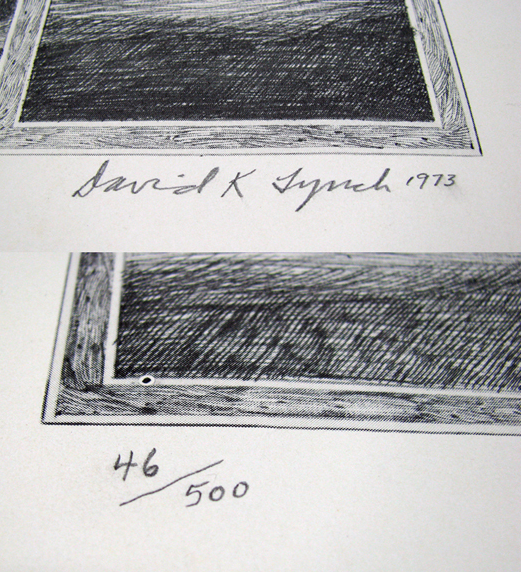 The current seller bought them directly from the private collection of Catherine Coulson, better known as "The Log Lady" from Twin Peaks, who assisted the young director during Eraserhead and who was at the time married to the film's leading actor who played Henry (and later Pete Martell in Twin Peaks), Jack Nance. She provided a handwritten note attesting the history of the art print.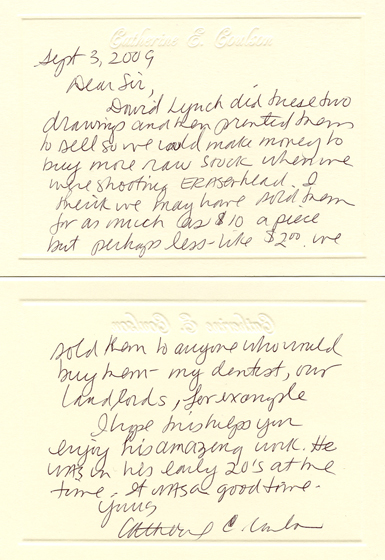 Catherine Coulson's note reads:
September 3, 2009. Dear Sir, David Lynch did these two drawings (there is a pair and I have the other one up for auction on eBay) and then printed them to sell so we could make money to buy some more raw stock when we were shooting Eraserhead. I think we may have sold them for as much as $10 a piece but perhaps less– like $2.00. We sold them to anyone who would buy them– my dentist, our landlords, for example. I hope this helps you enjoy his amazing work. He was in his early 20's at the time. It was a good time. Yours, Catherine E. Coulson.
The abstract prints measure 19 inches in height by 24 inches in width and are printed on a matte poster stock in an edition of 500. For more information, please refer to the eBay listings:
The auctions end on February 5th 2011 and the buy it now price per piece is $550. They ship from Michigan, United States.