"I was elated to be asked to do a piece for the April 21st art show at Copro Gallery, celebrating this cinema milestone," Brooklyn-based Esao Andrews said about the Twin Peaks: Fire Walk With Me group show that opens April 21st 2012, "I had never seen anything that so wonderfully bounced from reality to the nonsensical with such casual normalcy, exactly like that of a dream. Being in a nightmare where it's hard to hide the smile on your face."
His majestic contribution called "White Horse" is based on Sarah Palmer's hallucination from both the series and the movie. True to typical Twin Peaks symbolism, it even holds a few clues.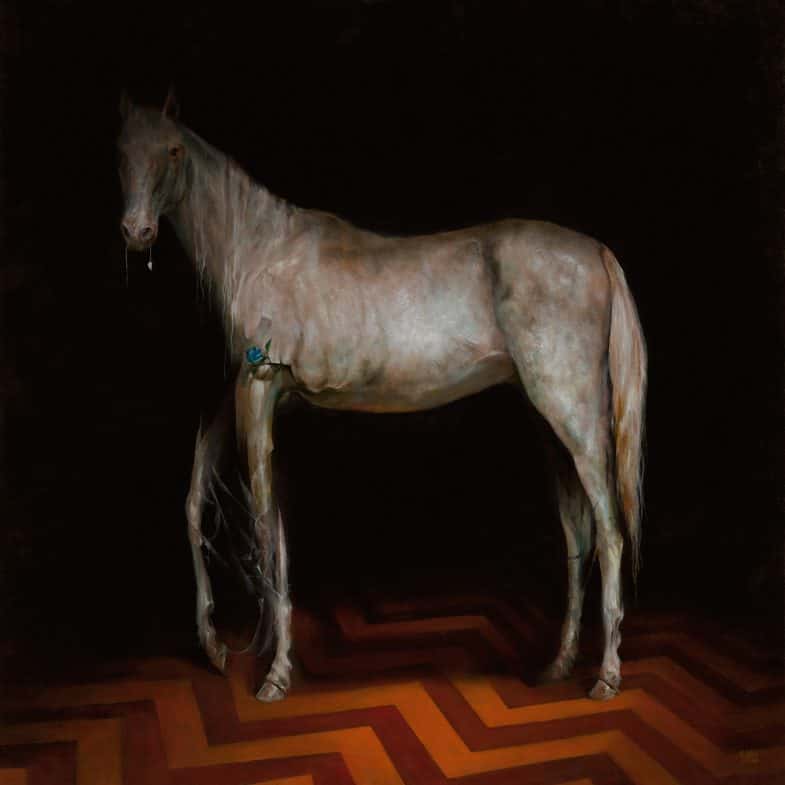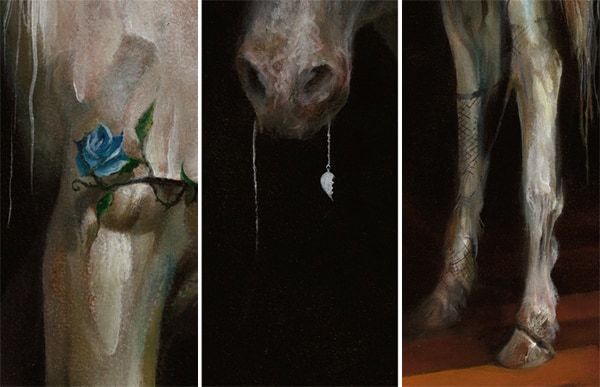 As one of the artist's fans pointed out, there's a certain likeness to a lithograph by Joe Andoes, which Andrews describes as "too close for comfort." Creepy!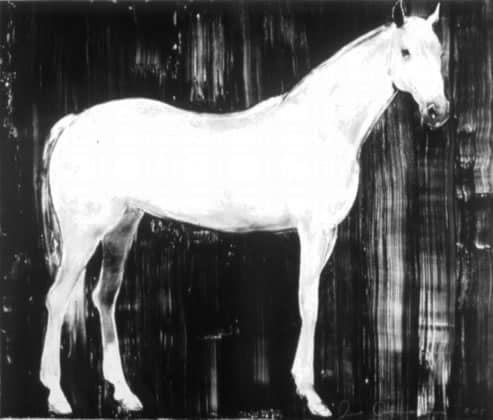 This work will be on display at the Twin Peaks: Fire Walk With Me group show in Santa Monica, CA, from April 21st through May 12, 2012.