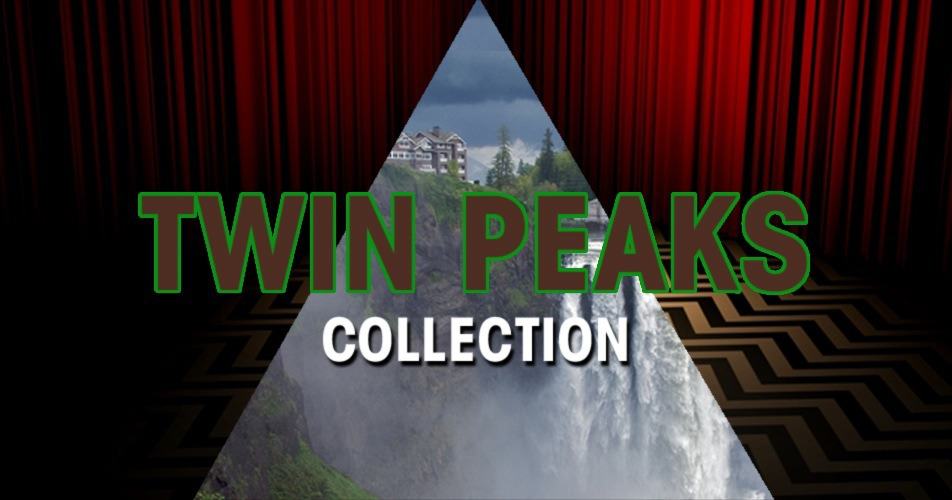 Another damn fine example of Twin Peaks's never-ending influence on fashion, the new collection by the pop culture inspired Suckers Apparel label is entirely influenced by our favorite show.
Here are some garments from their first installment:
The Fire Walk With Me dress is a burnout velvet dress with lodge inspired pattern and heart cut out in the back.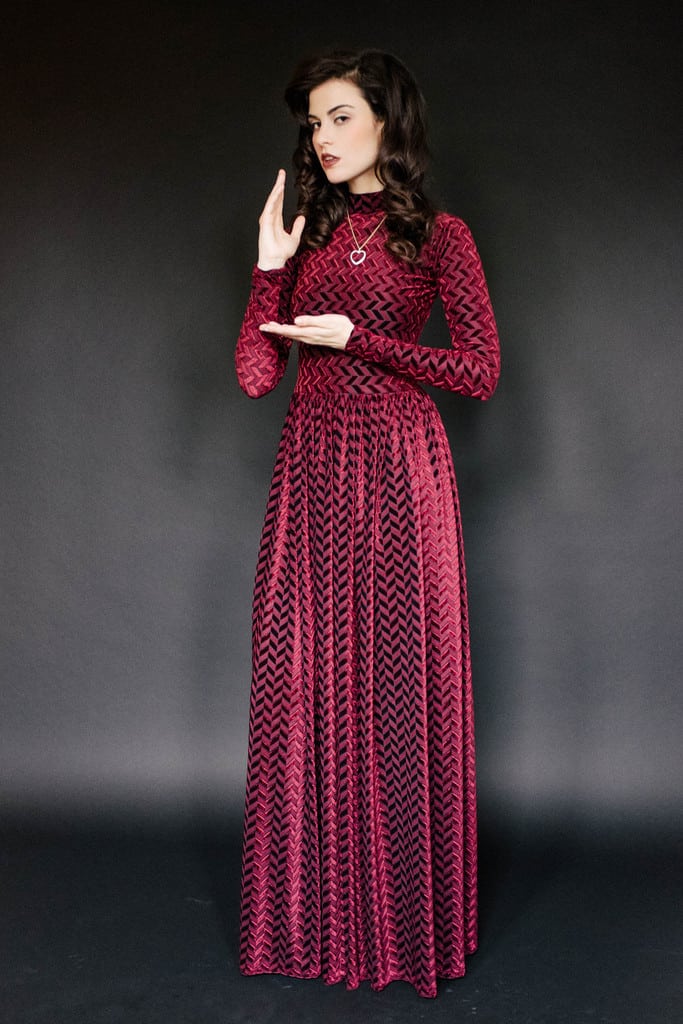 Recognize that red zigzag line? Yes, the warm Smoking in the Girls Room capelet is Sucker Apparel's tribute to the bathroom walls of Twin Peaks High.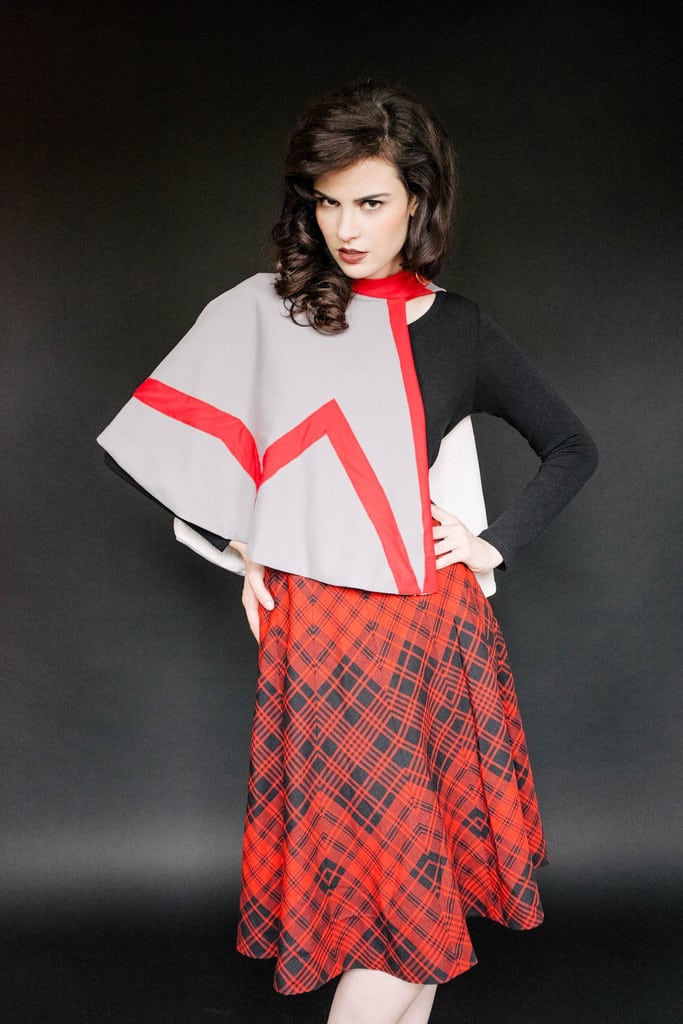 The Welcome to Twin Peaks dress is a pine green, velvet skater dress with mesh neckline and sleeves.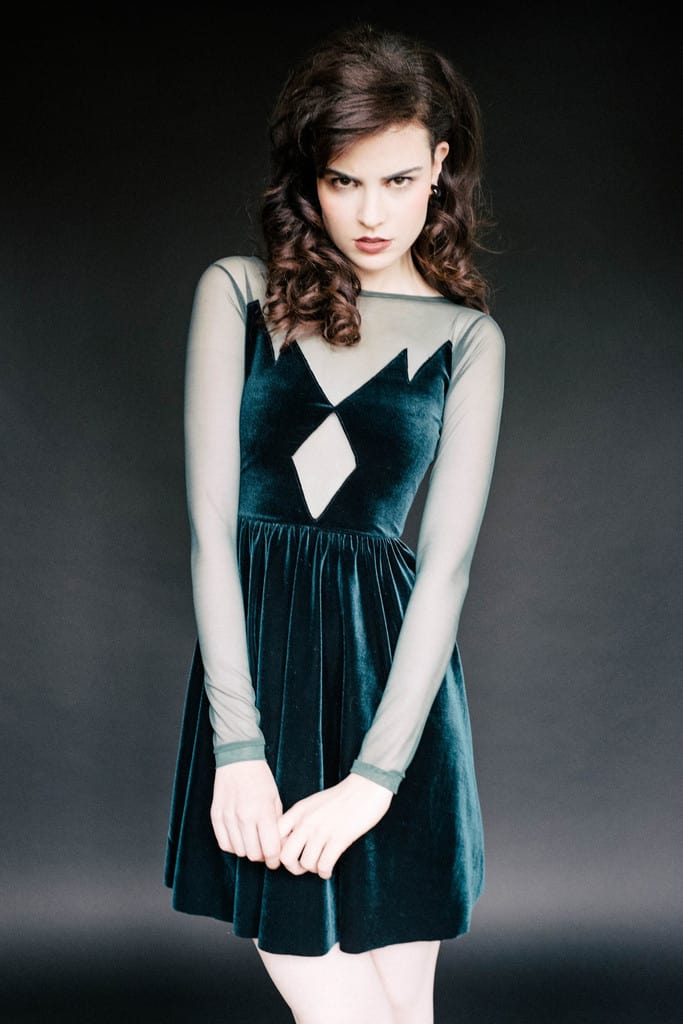 The fitted and hooded Poor Laura dress is inspired by the unfortunate demise of the Homecoming queen who ends up wrapped in plastic.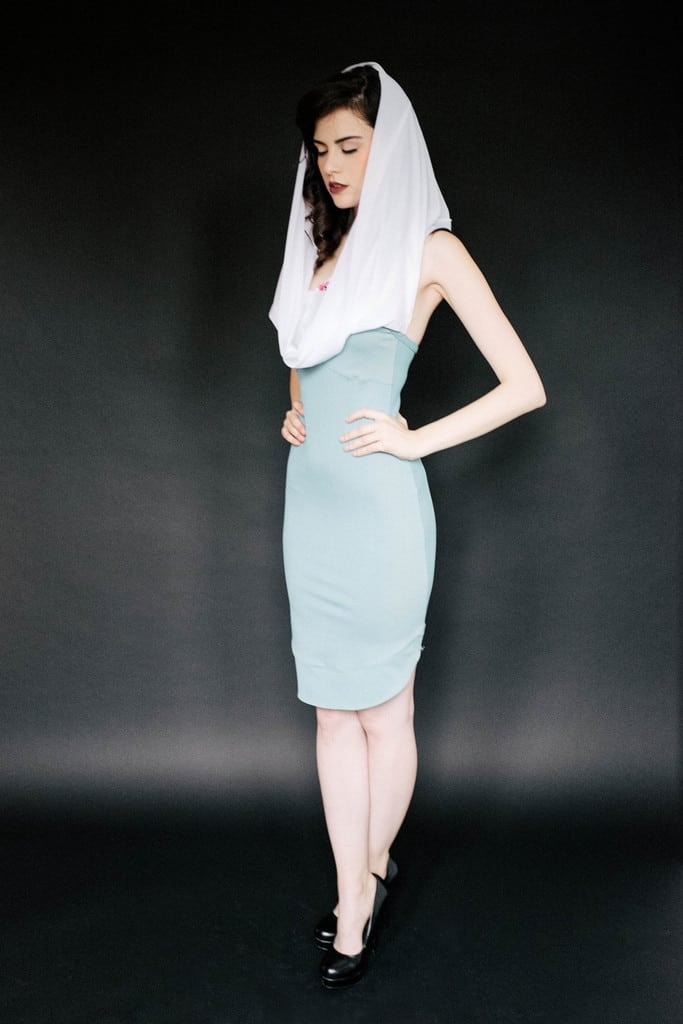 The Twin Peaks collection by Suckers Apparel also includes lycra Who Killed Laura, Log Lady and 8-bit Lodge leggings. Go check it out!
Hat tips to Jay S. (who found it here) and Ivy Picklebottom.