The 8,000 frames long tracking shot into Trinity's mushroom cloud, Laura and Sarah Palmer taking their faces off, and the mesmerizing air vortices. That's just some of the eye candy visual effects company BUF was responsible for in the third season of Twin Peaks.
3D model of Part 8's frog moth by @bufvfx (via https://t.co/3UjzblgqKZ). #TwinPeaks pic.twitter.com/OnM7dlQIr2

— Welcome to Twin Peaks (@ThatsOurWaldo) January 17, 2018
After first working with the French company on a Gucci commercial and admiring their work on a Fondation Cartier project, David Lynch trusted Pierre Buffin and Stéphane Vogel to make his dream world come to life and granted them exclusive access to the entire script of the new Twin Peaks. The director then worked closely with their team, showing them paintings (eg. The Fireman's Home by the Sea), drawings (eg. the parasitic frog moth) and sculptures (eg. the Evolution of the Arm) as a basis for their 3D special effects.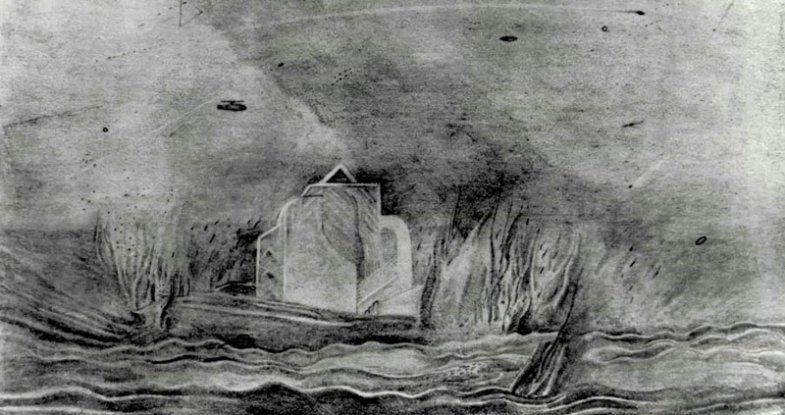 This official VFX reel shows how some of BUF's work was used in season 3. Does it include any of your favorite moments?
Twin Peaks Season #3 – BUF Making of
Supervisors were Pierre Buffin & Stéphane Vogel. Producers were Kristina Prilukova and Coline Six. The showreel was made by Charles Labriet and the music is "Can't Leave the Night" by the excellent Toronto-based jazz group BadBadNotGood.
2007 Gucci commercial by David Lynch