Here's a rough mockup of Bif Bang Pow's Dale Cooper bobblehead, expected on the shelves July 26, 2017.
Stay tuned for a more accurate mockup and pre-order link.
Twin Peaks Agent Cooper Bobble Head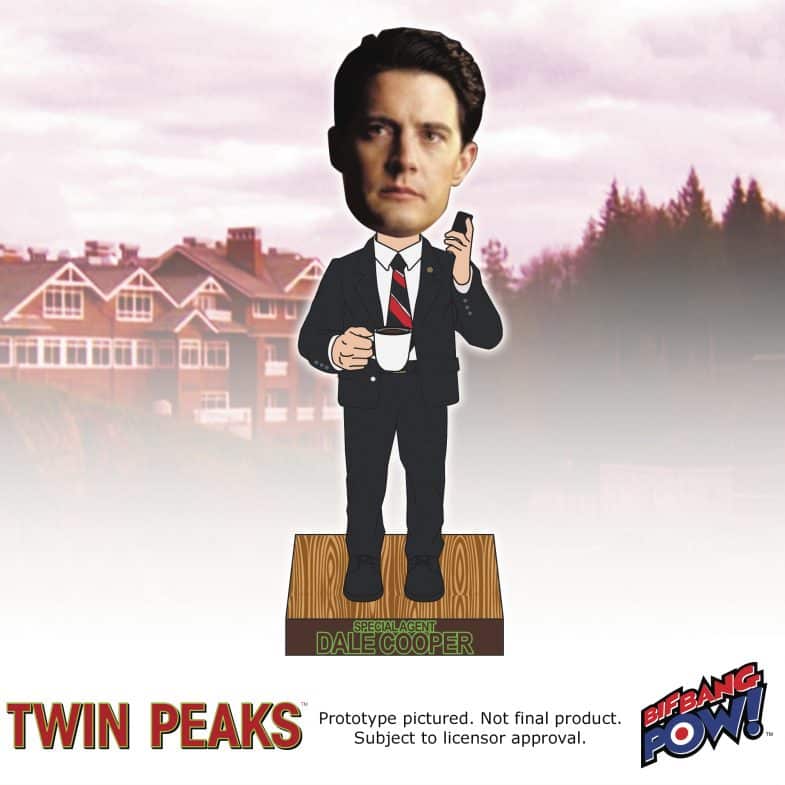 FBI Special Agent Dale Bartholomew Cooper, with coffee cup and micro-cassette recorder in hand, bobbles into town for a look around as this 7″ scale resin bobble head. What do you think he'll discover? The Twin Peaks Agent Cooper Bobble Head features an excellent likeness and a base that displays the words 'Special Agent Dale Cooper' on the front with the Twin Peaks logo on the back. Ages 18 and up.