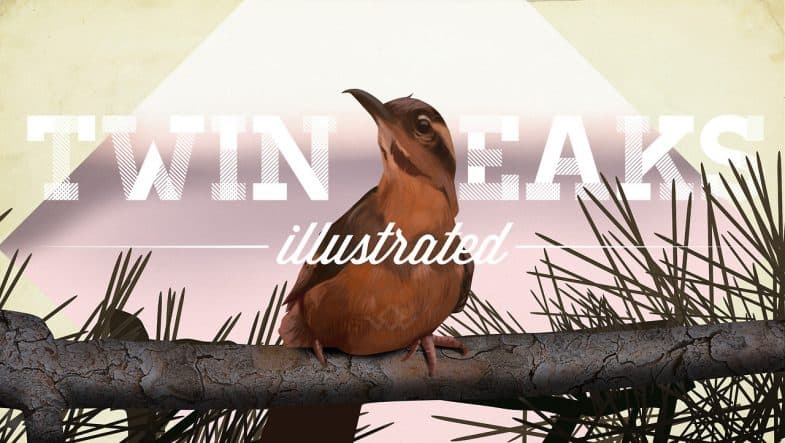 Twin Peaks Illustrated is the passion project of the very talented Martin Woutisseth from France. For the past year, the 31-year-old graphic designer dedicated all of his spare time to illustrating the many residents and visitors of Twin Peaks and bringing them to life inside the town's wonderful sceneries. The result of his labor of love is a beautiful homage to David Lynch and Mark Frost's television show set to the moody music of Silencio.
You'll probably have to watch this a few times to see every detail… and to catch the many Easter Eggs (For instance, BOB is hidden somewhere. Can you spot him?). Martin is very excited to finally hear the feedback from the fans of Twin Peaks, so please leave your comments below!
I know I've teased you enough about this, so without further ado, Welcome to Twin Peaks is proud to present the world première of…
Twin Peaks Illustrated
Please watch this video full screen
Martin's dream is to start his own design and animation studio one day. He is available for hire, so get in touch with Martin Woutisseth. Also check out his other productions, including Breaking Bad Illustrated, and his shop.
UPDATE: Stills from Twin Peaks Illustrated are now available as prints.