Oops! No results, try changing your search!
The Evolution of the Arm, the sycamore tree-shaped Black Lodge creature that replaced Michael J. Anderson's Man from Another Place after the actor walked away from the Season 3 contract negotiations, has been turned into a push puppet.
The 4 7/10-inches retro-styled, wooden fidget toy by Big Bang Pow! will debut at the Entertainment Earth Booth (2343) at San Diego Comic-Con 2018. The remaining stock of the limited edition of 1,500 individually numbered pieces will be shipped in August 2018 to those who pre-order now on a first come, first served basis.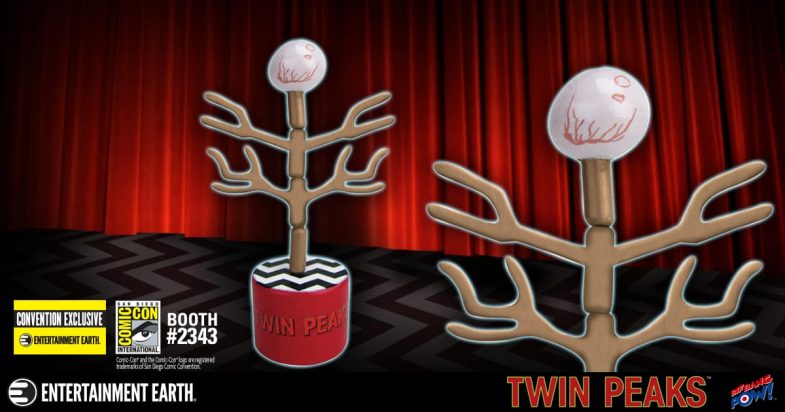 Push the hidden button on the bottom of the base to see the tree collapse, move, and stand up again! Crafted of solid wood, with vivid 360-degree artwork. Created from solid wood, this Twin Peaks The Evolution of the Arm Push Puppet – Convention Exclusive features vivid 360-degree artwork. Ages 14 and up.
Also at SDCC 2018, you can meet the cast of Twin Peaks on Friday, July 20, 2018, from 11:00 AM – 12:30 PM AND 1 PM – 2:30 PM. Visit the Entertainment Earth booth for information on how to register for a chance to win a free ticket to this event. Registration closes approximately 60 minutes before each signing.
The Evolution of the Arm in Twin Peaks: The Return