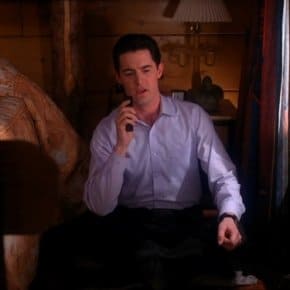 There's a Twin Peaks Podcast? Yep. Since today, there is!
The first episode was just released and I'm currently listening a few minutes in while they're discussing the pilot with both fans and people who've just watched it for the first time. Some of the topics covered are 90s hair styles, Sarah Palmer's overacting (and I strongly disagree here), the number of characters, etc.
[wpaudio url="https://welcometotwinpeaks.com/wp-content/uploads/Episode_00_-_The_Pilot.mp3″ dl="0″ text="Twin Peaks Podcast #01″]
» Download the 1st Twin Peaks Podcast from the website.
» You can subscribe for updates at http://twinpeakspodcast.libsyn.com/rss and on iTunes soon, or follow them on Twitter.