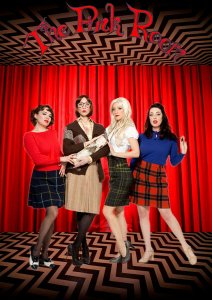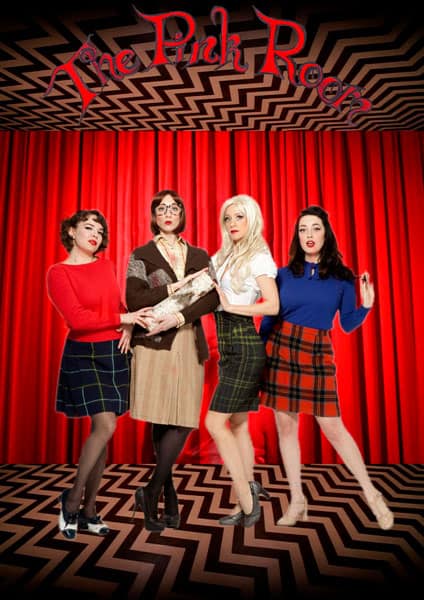 Franny Fluffer has let me know that her David Lynch burlesque production, The Pink Room, is returning this fall to Parkside Lounge in New York City! The theme for the next edition on October 25th is *hurray* Twin Peaks: Fire Walk With Me and it will be hosted by Schaffer the Darklord, while performers include Victoria Privates, Nasty Canasta, Amelia Bareparts, Gemini Rising, Tansy Tan Dora, Apathy Angel and Franny Fluffer herself.
The Pink Room is back – just in time for Halloween! Twin Peaks: Fire Walk With Me Burlesque will have the same sexy sirens from the hit TV show Twin Peaks with the dark & adult nature of the R-rated prequel to the show, Fire Walk With Me. Spoiler alert: this 1992 prequel exposes who REALLY killed Laura Palmer and Twin Peaks: Fire Walk With Me Burlesque is going to expose a lot more!
Grab your $10 pre-sale ticket here.
As a new performer, Franny has recently been nominated for the Hottest Freshman Golden Pastie award at the 2011 New York Burlesque Festival. Quick, go vote for her here! Voting is over.