Kyle MacLachlan, Kimmy Robertson, Dana Ashbrook and new cast member Jim Belushi made a brief appearance on Good Morning America today. While they were being interviewed, GMA showed the first ever still of Robert Knepper and Jim Belushi in character! How do you think these two will fit into the story?
WATCH: @SHO_TwinPeaks returns! The cast was at @GMA to discuss the new season of the cult hit show: https://t.co/jGJ0mfxdGD pic.twitter.com/NUXJbcH5XS

— Good Morning America (@GMA) May 17, 2017
There was a little party scene and it was kind of hectic and in the middle of the noise I threw out [an unscripted] line. David [Lynch] on his little megaphone goes, "Mr. Belushi. Do I need to bring you to the principal office?"
—Jim Belushi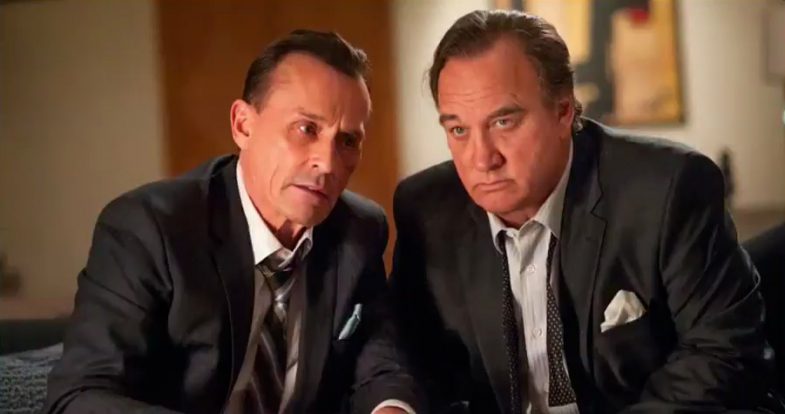 In case you missed it, we got a first look at Benjamin Horne and Dr. Lawrence Jacoby yesterday.