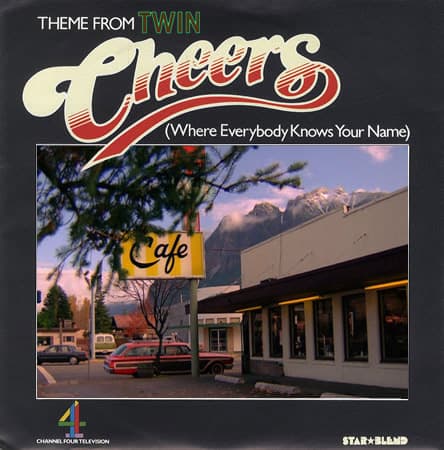 The easy part of launching a blog about a 20+ year-old television show is that I've had nearly two decades to research, prepare, and create tons of content for it. One of the many things I've made years ago is this audio/video clash which puts Twin Peaks directly in opposition to its original Thursday night time slot competitor on NBC, Cheers. As a rule with mashups, I compressed its title to Twin Cheers.
I'm fully aware that messing with the Twin Peaks intro is sacrilege, especially if it involves removing the theme song. But it was just an exercise to show how a different, melancholic song like the Cheers theme song entirely changes the mood of the video footage. And if you care to take a look, you'll notice that the timing is eerily dead-on at some moments (eg. the appearance of the title, and the falls).
Have any other theme songs in mind that would make an interesting combo?
To conclude with some trivia, at least three Twin Peaks cast members appeared on Cheers: Sherilyn Fenn (as "Gabrielle"), Frances "Mrs. Tremond" Bay (as "Mrs. Enid Brubaker), Walter "Jacques Renault" Olkewicz (as "Wally Bodell"). Like Twin Peaks, you can stream Cheers instantly on Netflix.