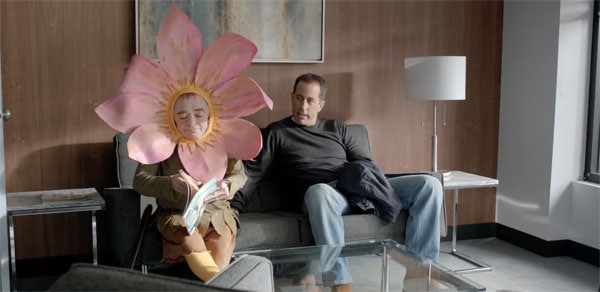 Shortly after being spotted in the new Nike campaign, Michael J. Anderson makes another appearance in a big brand commercial. Not as his Twin Peaks character this time, but as "the last living Munchkin", a bribe from Jerry Seinfeld to the man who's getting the very first Acura NSX. Munchkins, for those who don't know, are the natives of the fictional Munchkin Country in the Oz books by L. Frank Baum, including The Wonderful Wizard of Oz.
Here's the extended version of Acura's "Transactions" Super Bowl Ad:
http://www.youtube.com/watch?&v=WUFSHzT2xuY
And more interestingly for Michael J. Anderson fans, here's a web exclusive bonus video:
http://www.youtube.com/watch?&v=fZ_Xk9_tC2E
This would be a good occassion to point you to the Wizard of Oz-inspired Twin Peaks commercial, starring the Man From Another Place, that run on ABC when the show returned to its Thursday night time slot.