Because there was no still photographer on the set during the filming of the last Twin Peaks episode, Richard Beymer (aka Benjamin Horne) was given permission by David Lynch to shoot pictures on the set. The resulting behind the scenes photos are nothing short of stunning, the one below probably being my all-time favorite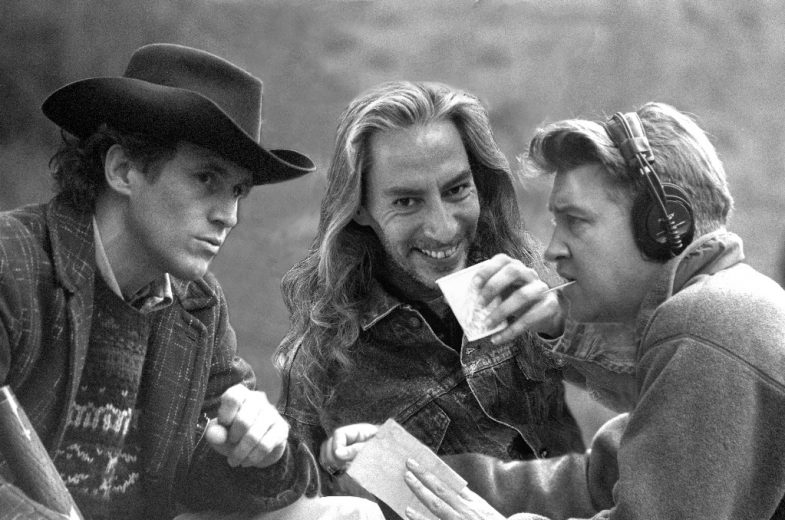 This picture feels like it should capture a moment with Sheriff Truman (Michael Ontkean), a coffee-drinking Dale Cooper (Kyle MacLachlan) and director David Lynch. Instead, and without Ontkean and Lynch noticing, a wide-grinned Killer Bob (Frank Silva) is right in the middle of the photograph instead of Cooper, much as he suddenly appears in mirrors and bedrooms.
Here's a gallery of Richard Beymer's photos, most of which are currently for sale, signed, numbered and printed on 8″ by 10″ satin paper for US $37 each.