Criterion released the David Lynch-approved 4K remaster of Inland Empire on Blu-ray and DVD.
The Criterion Collection today released David Lynch's divisive 2006 feature film, Inland Empire, starring Laura Dern, Grace Zabriskie, Jeremy Irons, Justin Theroux, Karolina Gruszka, Krzysztof Majchrzak, Harry Dean Stanton, and William H. Macy.
The director-approved two-disc Blu-ray special edition (Amazon) comes with the following features:
New HD digital master, made from the 4K restoration supervised by director David Lynch, with 5.1 surround DTS-HD Master Audio and uncompressed stereo soundtracks, newly remastered by Lynch and original rerecording mixers Dean Hurley and Ron Eng
Two films from 2007, LYNCH (one) and LYNCH2, by blackANDwhite, the makers of David Lynch: The Art Life
New conversation between actors Laura Dern and Kyle MacLachlan
More Things That Happened, 75 minutes of extra scenes
Ballerina, a 2007 short film by Lynch
Reading by Lynch of excerpts from Room to Dream, his 2018 book with critic Kristine McKenna
Trailer
New English subtitle translation and English subtitles for the deaf and hard of hearing
PLUS: Excerpts from Richard A. Barney's book David Lynch: Interviews
New cover based on an original theatrical poster (see below)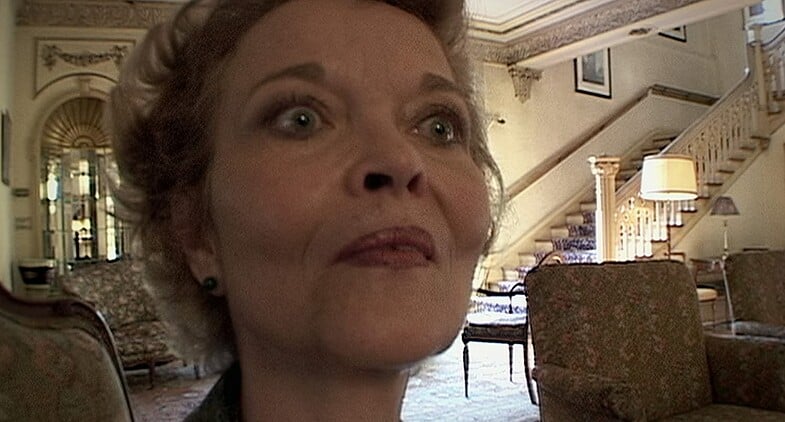 Shot entirely on a Sony DSR-PD150, this release of Inland Empire is sourced from an exclusive new 4K master in its original 1.85:1 aspect ratio that was supervised and approved by David Lynch. Criterion's booklet gets really technical about this process:
Inland Empire was shot in SD 4×3 48029.97 on DV tape. After being captured, the footage was edited in the same format in Avid. The footage was then converted to HD 16×9 1080p 23.98 and input into Clipster for remote DaVinci 2K grading. During this process, a Teranex converter was used to treat video noise on selected shots. With the digital-intermediate (DI) master complete, it was output to 35 mm film and HDCAM-SR tape.
In 2021, the HDCAM-SR source was recaptured and upscaled to UHD/4K 16×9 via numerous algorithms in Topaz Labs' Gigapixel Al software. Those tests were compared against the original HD video master as well as a 4K scan of the first reel of the 35 mm digital negative.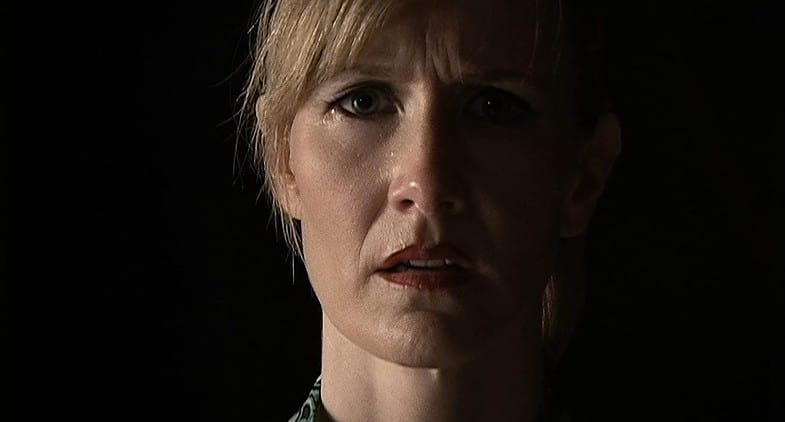 From these tests, director David Lynch chose the upscale made using the GaiaHD algorithm and footage that had first been downscaled back to SD in order to throw away false detail introduced during the original HD conversion and allow the most effective use of the Al upscale (footage upscaled directly from the HD was less noticeably "4K-looking").
After the entire movie had been processed, it underwent quality control for image-breaking artifacts, such as faces becoming garbled. Several shots were flagged and then redone using the next best Gigapixel setting.
Once the upscale was complete, the 4K image was brought into DaVinci Resolve for a new color pass to manage color balance and saturation as well as add a slight layer of grain. This 4K remaster was used as the source for the HD presentation on this Blu-ray.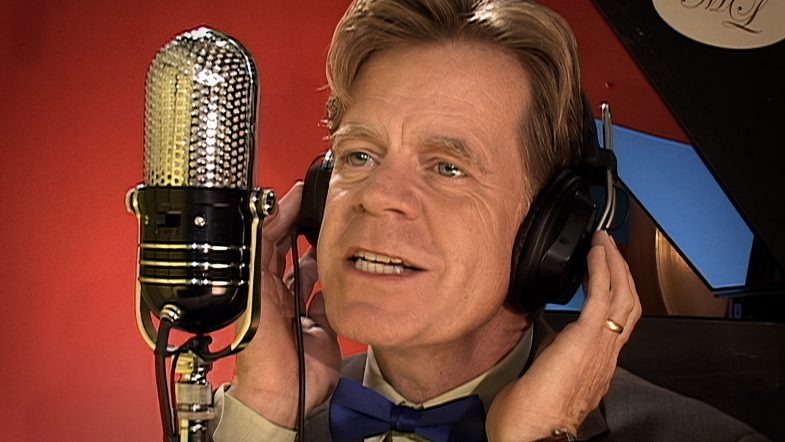 The audio presented for this release was remastered in January 2022 by the film's original rerecording mixers–Lynch, Dean Hurley, and Ron Eng working from the original 5.1 mix stems. Careful scene-by-scene adjustments involving noise reduction, dialogue levels, and overall dynamics decisions were made under Lynch's supervision. This new mix preserves the overall color and channel assignment of the original mix, which by design maintained a "front heavy" delivery of the mix's energy, with intentionally minimal surround activity.
TL;DR? Here's David Lynch's personal recap from an interview with AV Club:
I saw what Inland Empire used to be, and I see what it is now. And to me there's a huge jump in quality. I saw more focus, deeper colors. And it's not like it became film, but we added grain. The things you can do, it brought it into its own thing. It's really nice-looking now; it's really beautiful to me.
Order Inland Empire (The Criterion Collection) on Blu-ray from Amazon or Criterion.
David Lynch's first digitally shot feature makes visionary use of the medium to weave a vast meditation on the enigmas of time, identity, and cinema itself. Featuring a tour de force performance from Laura Dern as an actor on the edge, this labyrinthine Dream Factory nightmare tumbles down an endless series of unfathomably interconnected rabbit holes as it takes viewers on a hallucinatory odyssey into the deepest realms of the unconscious mind.

The Criterion Collection