Rancho Rosa opening colours.
Last night, when I saw the episode 11, I noticed that Rancho Rosa logo in the opening credits was in blue tones. I never realized about the colours in that logo, so I made screen captures of all the RR logos and found that all the episode so far are with different tones. 
Maybe it's only an art direction decision, maybe it is a random thing (I don't think so) or maybe means something.
The order in the picture is from 1 to 11, if you want to analize de colours.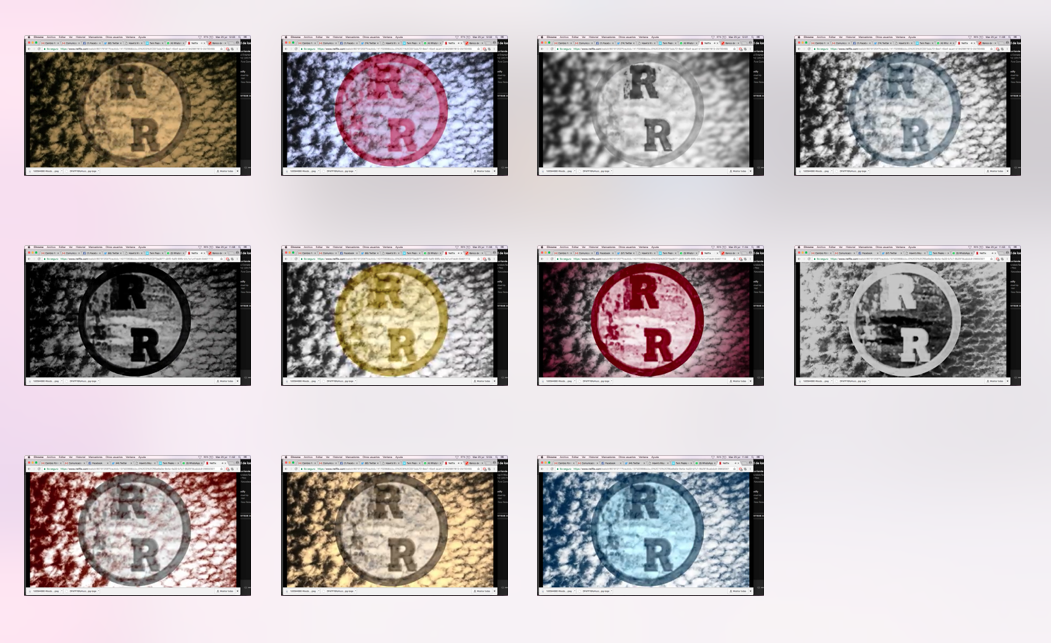 No hay estrellas y no hay banda.