Many things are being identified as "Lynchian" lately. This video essay explores the term that makes even David Lynch uneasy.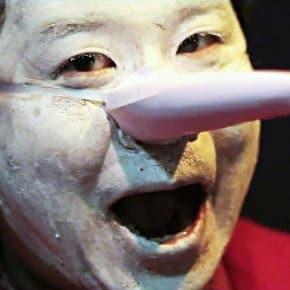 This first official trailer for the Twin Peaks UK Festival 2015 gives you a damn good impression of all the weird and crazy things that went down in London last October.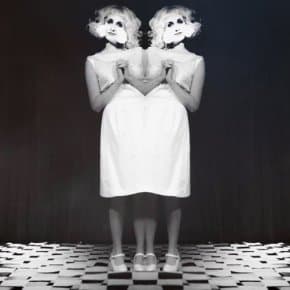 The band portrays David Lynch's nightclub singers from Twin Peaks, Mulholland Drive and Blue Velvet... and one Lady in the Radiator.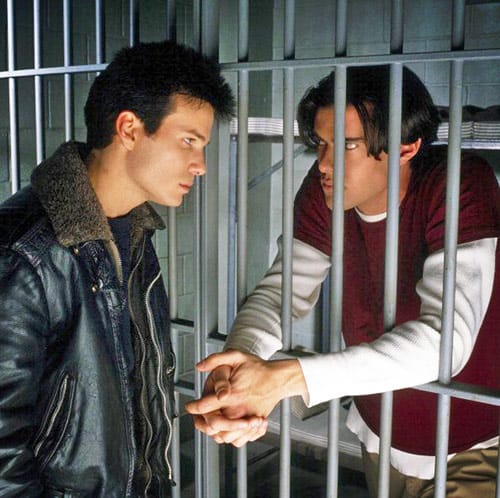 Dana Ashbrook (Bobby Briggs) and James Marshall (James Hurley) talk Twin Peaks, old AND new, at Portland's Living Dead Horror Con.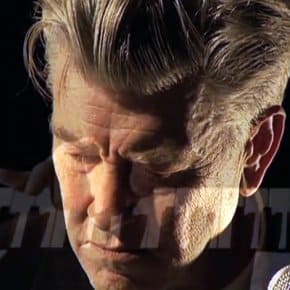 A rare, professional capture of a live performance by David Lynch and Marek Zebrowski in Paris back in 2007 has been unearthed.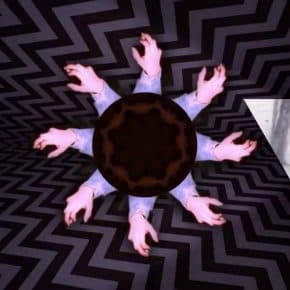 Dugpas, inject your haloperidol before clicking the play button because Black Wing's Twin Peaks-themed video for "Luther" might awake your inner doppelgänger!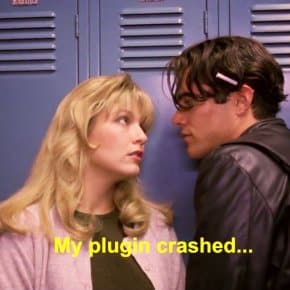 In this Twin Peaks fan edit, Laura Palmer isn't preparing a great abundance of food. She's sequencing a bassline for her next house track.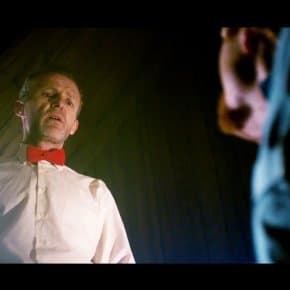 Ravi's "Årner Sæ" is a song inspired by Shelly and Leo Johnson. In its Twin Peaks themed video, the rapper is joined by crime writer Jo Nesbø as The Giant.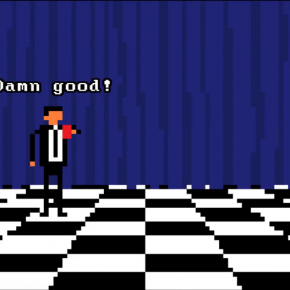 With references to owls, coffee, and Sheryl Lee, it's a tribute to the world of Twin Peaks as much as it is to early '90s graphic adventure games.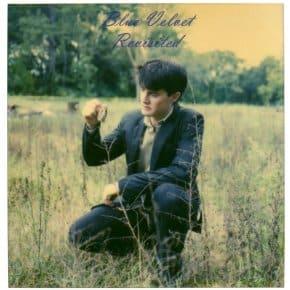 Watch unreleased behind the scenes footage of Blue Velvet, including Kyle MacLachlan rehearsing his chicken walk, in this trailer for Blue Velvet Revisited.
To celebrate the 100th anniversary of film, David Lynch directed a 55-second short with only natural light and in no more than three takes.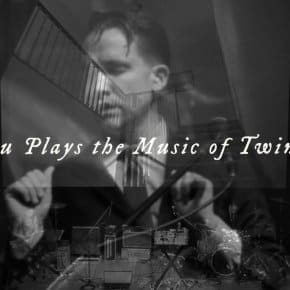 Experimental post-punk group Xiu Xiu was commissioned by the Gallery of Modern Art in Australia to provide a new interpretation of the music from Twin Peaks for a special performance accompanying the David Lynch: Between Two Worlds exhibition.