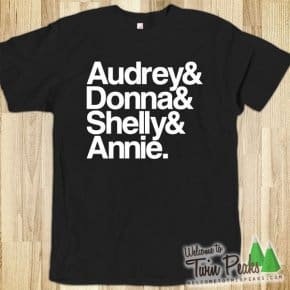 An all-female Twin Peaks t-shirt, Windom's Queens lists Audrey, Donna, Shelly and Annie in the famous ampersand design style.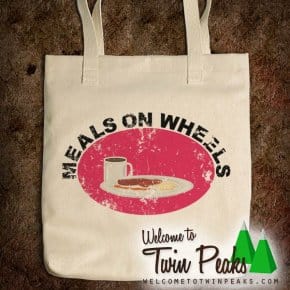 More unofficial Twin Peaks merchandise, folks! Here's the Meals On Wheels tote bag, as used by Laura Palmer and Donna Hayward while delivering food to the shut-ins of Twin Peaks, like Harold Smith, Mrs. Tremond and her magician grandson, Pierre.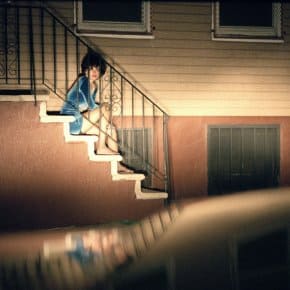 A few months ago, the controversial Vice magazine did a fashion shoot inspired by Twin Peaks: Fire Walk With Me. Meet Laura Palmer (Amelia Gilliam) and Donna Hayward (Brittany Nola) as seen through the lens of Jonathan Leder and styled by Annette Lamothe-Ramos. Except for the guns and a Donna that's too much of an Audrey,...