Rob Wilson, curator of the Twin Peaks: Fire Walk With Me 20th anniversary group show, has announced the sale of this year's first batch of officially licensed Twin Peaks merchandise. The David Lynch-approved merch includes a different version of the 2011 Double R mugs, true vintage Sheriff Department logo mugs, and the Mrs. Tremond's Fire Walk With Me doorway picture at a cheaper price than it was being sold earlier. Every item is limited and to be fair to all, only one item can be ordered per household.
UPDATE: The items below are sold out and/or no longer for sale. Check out these other Twin Peaks mugs.
Twin Peaks Sheriff Department mug (prop reproduction)
Vintage, 70s Pyrex/Corelle milkglass (3 5/8″ tall) hand-printed with the original production prop decal.
$38 Sorry, sold out!
Limited to 50 pieces, one per household, and available in six colors: light green, burnt orange, black, tan, steel blue, and citrus. Preferred colors can be requested, but cannot be guaranteed.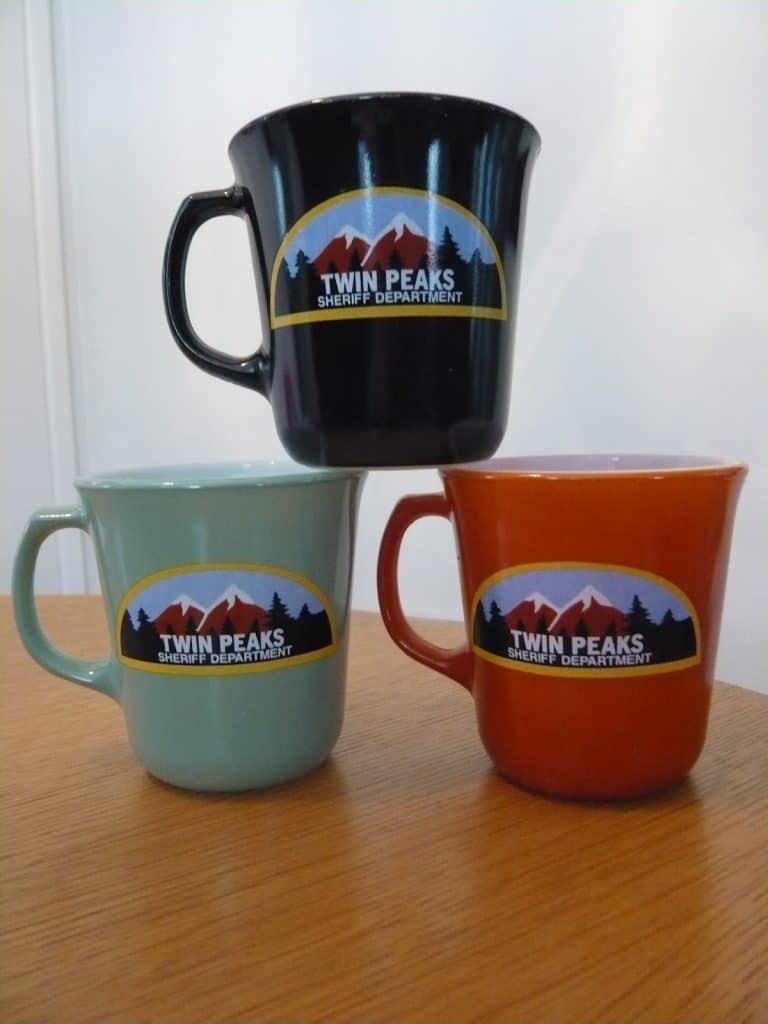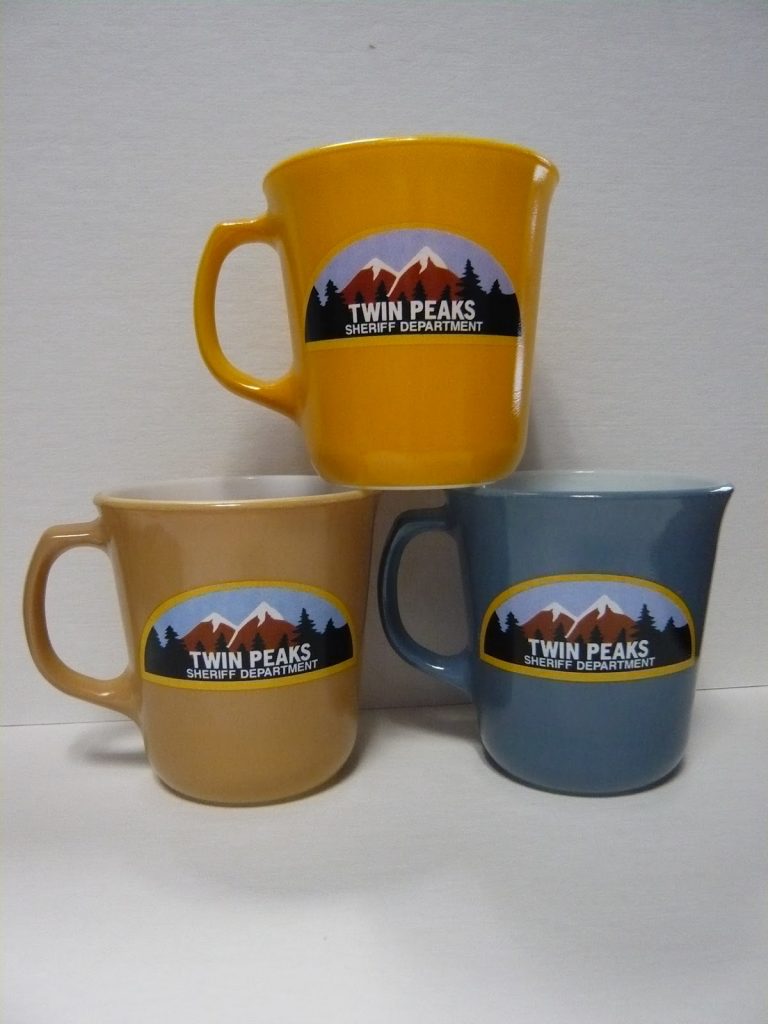 Double R Diner mug
New 10 oz. mugs with neon Double R sign logo printed on both sides.
$18 Sorry, sold out!
Limited to 100 pieces, one per household.
"Fire Walk with Me" Laura / Doorway photograph (prop reproduction)
Original but alternate version of the prop photo seen in Twin Peaks: Fire Walk With Me. Image size: 9.6 x 13 inches (11 x 15 including white border).
$75. Limited edition of 100. Unframed.