"Listen to the sounds."
—The Fireman
Twin Peaks (Music From The Limited Event Series) and Twin Peaks (Limited Event Series Original Soundtrack) will be out on CD and MP3 on September 8, the week after the series wraps on Showtime. Two weeks later, September 22, Rhino will release the soundtracks on double vinyl.
Both albums start with a different version of Angelo Badalamenti's Twin Peaks Theme, but Music From The Limited Event Series is a compilation of all Roadhouse bands (Chromatics, Nine Inch Nails) and preexisting songs (Otis Redding, The Platters) used throughout the 18 parts. The second, 18-track soundtrack album has all six of Angelo Badalamenti's cues, plus material by David Lynch and Angelo Badalamenti's '90s freestyle project, Thought Gang, and other instrumentals, including one song played in the Roadhouse (Saturday by Chromatics). Notably absent are David Lynch and Dean Hurley's Sub Dream, Dream Recall, Thought Gang's Frank 2000 and Summer Night, Hudson Mohawke's Human, and last but not least, Harry Dean Stanton's Red River Valley.
Most of the music has also been added to the Nighttime at the Roadhouse and Twin Peaks: The Return soundtrack playlists on Spotify. The latter playlist adds Dave Brubeck's Take Five, Johnny Jewel's The Flame and Slow Dreams, Uniform's Habit and Tabloid, Santo & Johnny's Sleepwalk, Au Revoir Simone's A Violent Yet Flammable World, Mantovani and His Orchestra's Charmaine, among other music used in the new series.
NOTE: Red/black vinyl edition available from HMV.
NOTE: Neon green vinyl edition available from HMV.
UPDATE: On September 22 at 6 PM, David Lynch will be signing copies of the Twin Peaks soundtracks purchased at Amoeba Hollywood. Space is limited to the first 200 customers, and autographs are limited to two copies of the soundtracks and a single additional item. No personalizations for signatures!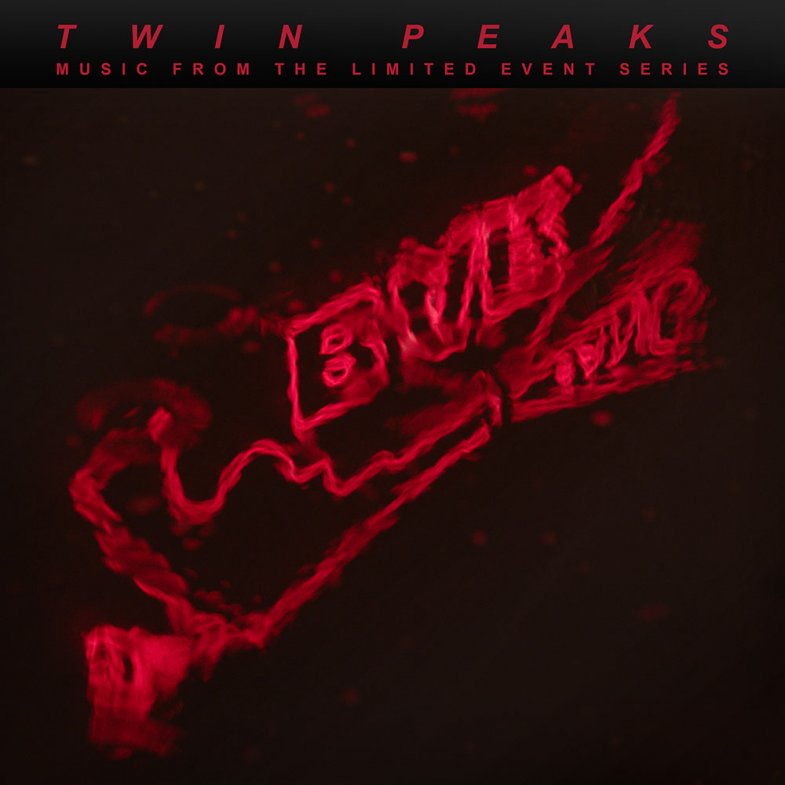 Twin Peaks Main Theme (Edit) – Angelo Badalamenti
Shadow – Chromatics
Mississippi – The Cactus Blossoms
Lark – Au Revoir Simone
I Am – Blunted Beatz
I Love How You Love Me – The Paris Sisters
Snake Eyes – Trouble
Tarifa (Roadhouse Mix) – Sharon Van Etten
She's Gone Away – Nine Inch Nails
My Prayer – The Platters
No Stars – Rebekah Del Rio
Viva Las Vegas – Shawn Colvin
Just You – James Marshall
Green Onions – Booker T. & The M.G.'s
Wild West (Roadhouse Mix) – Lissie
Sharp Dressed Man – ZZ Top
Axolotl (Roadhouse Mix) – The Veils
Out Of Sand – Eddie Vedder
I've Been Loving You Too Long (Live From Monterey Pop) – Otis Redding
The World Spins – Julee Cruise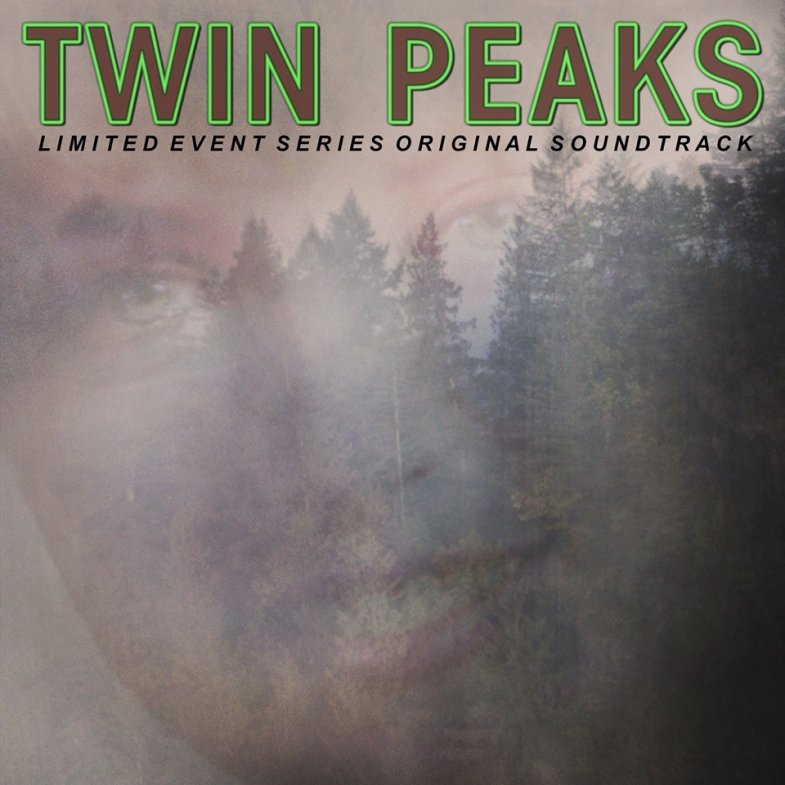 Twin Peaks (Limited Event Series Soundtrack) Tracklist
Twin Peaks Theme (Falling) – Angelo Badalamenti
American Woman (David Lynch Remix) – Muddy Magnolias
Laura Palmer's Theme (Love Theme From Twin Peaks) – Angelo Badalamenti
Accident / Farewell Theme – Angelo Badalamenti*
Grady Groove (feat. Grady Tate) – Angelo Badalamenti
Windswept (Reprise) – Johnny Jewel
Dark Mood Woods / The Red Room – Angelo Badalamenti
The Chair – Angelo Badalamenti*
Deer Meadow Shuffle – Angelo Badalamenti
Threnody For The Victims Of Hiroshima (with Warsaw National Philharmonic Orchestra) – Witold Rowicki/Krzysztof Penderecki
Slow 30's Room – David Lynch & Dean Hurley
The Fireman – Angelo Badalamenti*
Saturday (Instrumental) – Chromatics
Headless Chicken – Thought Gang (Angelo Badalamenti & David Lynch)
Night – Angelo Badalamenti*
Heartbreaking – Angelo Badalamenti*
Audrey's Dance – Angelo Badalamenti
Dark Space Low – Angelo Badalamenti*
*Brand new Angelo Badalamenti cues.