Twin Peaks had a major presence at last year's San Diego Comic-Con while the 3rd season was in full swing on Showtime. This year, now that all parts have aired and everyone involved is a bit more comfortable talking about their experience without spoiling anything, even more Twin Peaks cast members (16!) are headed to San Diego Comic-Con 2018.
Taking over the autograph area at the newly renovated Sails Pavilion for three days are Sherilyn Fenn, Sheryl Lee, Mädchen Amick, Harry Goaz, Kimmy Robertson, James Marshall, Nicole LaLiberte, George Griffith, Amy Shiels, Eric Edelstein, Chrysta Bell, Adele René, Sabrina Sutherland, John Pirruccello, Robert Broski & Christian Calloway. Most if not all special guests will be part of a one-hour Twin Peaks panel at the Hilton San Diego Bayfront on Saturday night.
George Griffith was so kind to literally type out the schedule for us: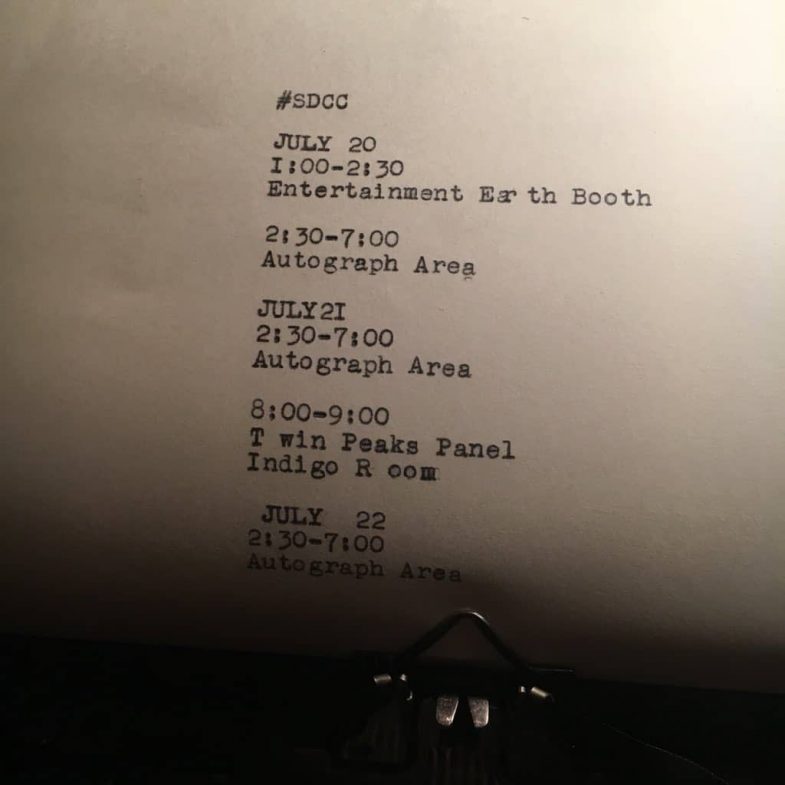 Friday July 20
1:00-2:30 PM at the Entertainment Earth Booth
2:30-7:00 PM Autograph Area
Saturday July 21
2:30-7:00 PM Autograph Area
8:00-9:00 PM Twin Peaks Panel (Indigo Ballroom at the Hilton San Diego Bayfront)
Sunday July 22
2:30-7:00 PM Autograph Area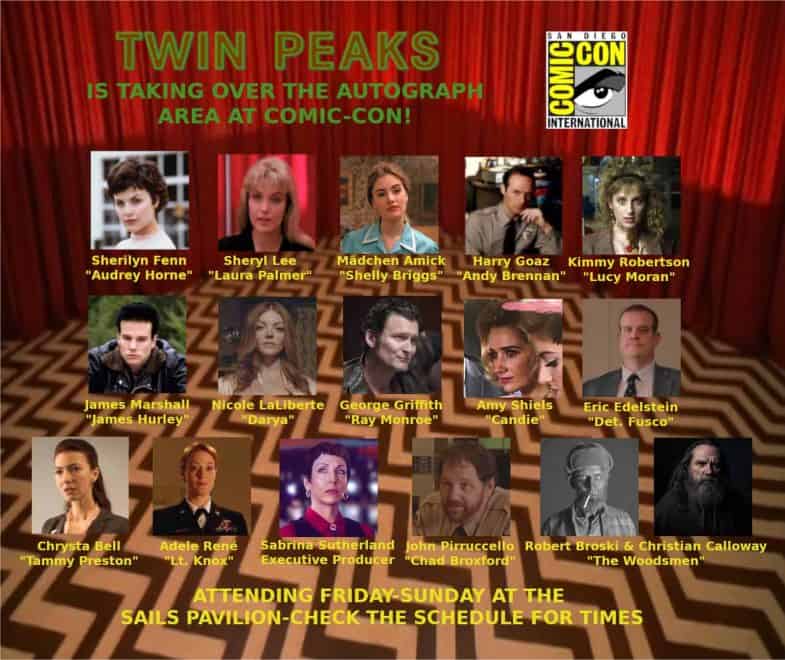 Hat tip to Kendall Whitehouse!